CHRISTMAS is coming!!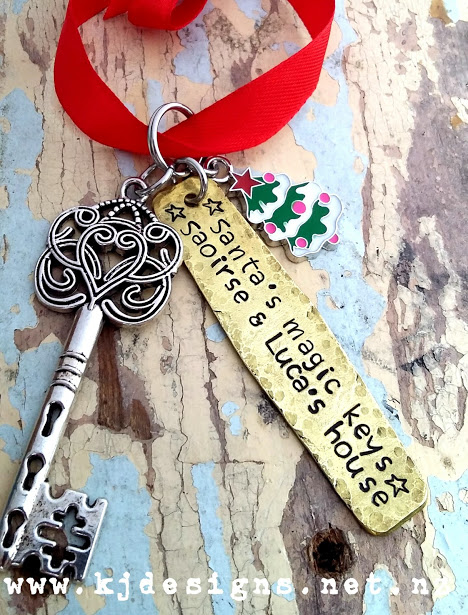 Can you believe Christmas will be upon us so soon ?
It creeps up every year and as it is already November, it will be here before we know it. Have you completed your Christmas shopping? Or just started? Or, like me, not even started yet?
Well, I'd urge you to be not like me, if you'd like something handmade and personal this year.
Get Shopping!
Get shopping now - so you don't miss out! Handmade takes time, and if businesses are custom making for you - then you need to give them time to make it! I'll be doing my shopping very soon, over the next week hopefully, as usually we start to get crazy busy (busier than normal!) as we get further into November, and I don't have time to think, let alone shop!
If you are after something Christmassy ... here are a few ideas. Who can go past Santas Magic Keys for adding a bit of magic this Christmas season!!
Shop here : Christmas
We've put together some other ideas here for you ...
Something for the men in your life ... Men's Gifts
Something for Grandparents Shop
Don't forget your kids teachers Teachers Gifts
Of course we need to shop for the kids Kids Gifts
And Jewellery for ourselves, friends, parents, grandparents - everyone who loves Jewellery!! Pendants
And don't forget those we love who are no longer with us. Our Memorial items are here : Memorial Jewellery & Keepsakes
Did you see something you'd like?
Well ... if you did and would like something handstamped from KJdesigns this Christmas, the sooner you order the quicker you'll recieve it, and you won't miss out! We will be closing early December for Christmas orders. Actual date to be announced closer to the time.
Thanks for looking/reading and hope to hear from you soon.
Posted: Saturday 5 November 2016