Current Projects
2022 Inspired by Koby Fundraising Auction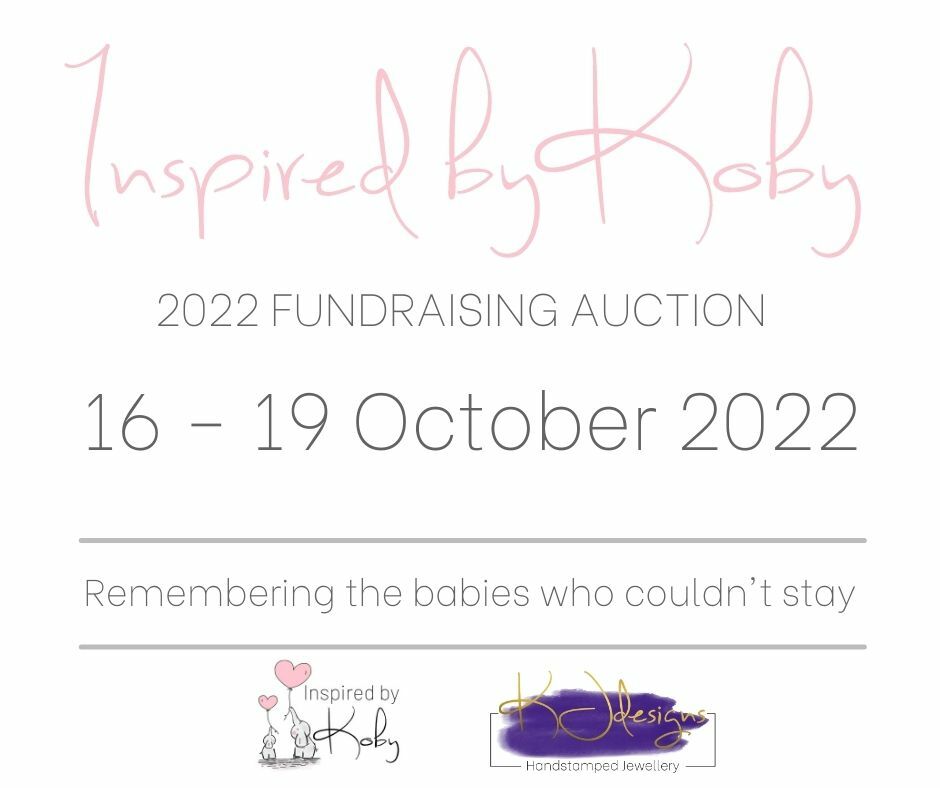 My annual fundraising auction was held in October.
We raised $1864 to go towards Inspired by Koby cards & postage for 2023.
Suz x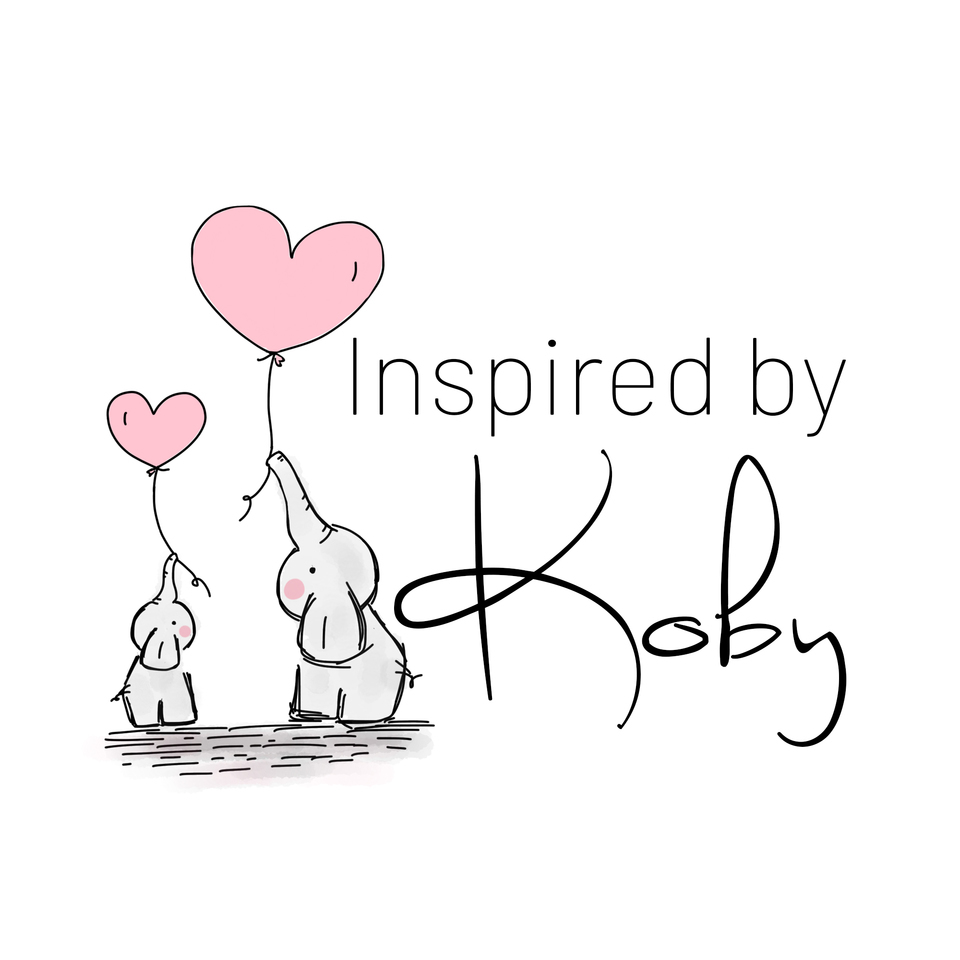 Inspired by Koby - Cards to Remember
A new project in fully running in 2021, inspired by Koby. As the years pass, grief changes, and it can feel like you are alone in remembering your baby. My idea was that I could set up a birthday register of sorts, and send out cards for our babies birthdays. I'm pretty excited that we have now raised the funds to do this.
The Registry is open, so anyone can visit our Facebook and register to receive a card. We also have a page on The Hive where you can make a donation, we will also have cards for sale there (coming soon) and a special Angel Baby Pendant where 100% of the proceeds will go towards printing and sending out our cards.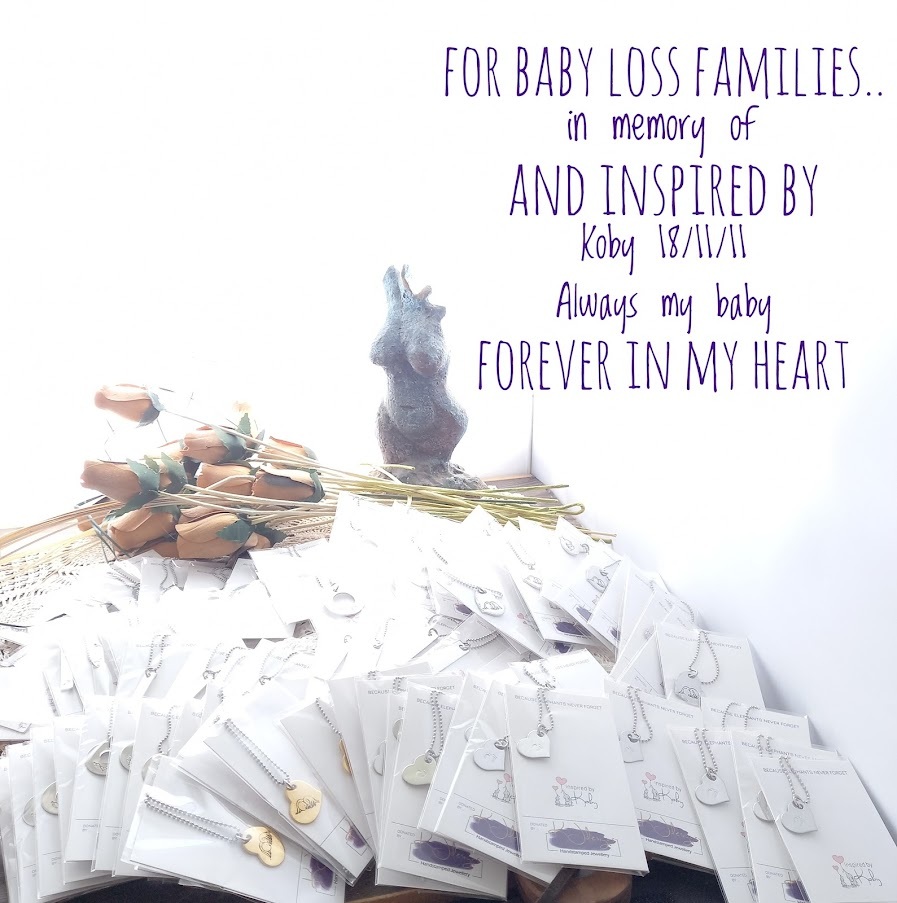 This year Koby turns 10. So hard to believe, it's a huge milestone and makes him seem so far from me. I can't imagine I'll ever stop counting, celebrating his birthday - he's still part of our family, and he always will be. However you grieve, I think so long as you do it authentically, then it is the right way. It's important to feel the feelings, and it helps to share, and to do something special to acknowledge a life that never got to be lived. He is very much loved, and always will be.
This year I created and donated 100 pendants to the Manaia Room at Waikato Hospital. It's my hope, as it is every year, that they are treasured by those who receive one, and that they feel closer to their baby because of it. That they feel that little less alone in their grief.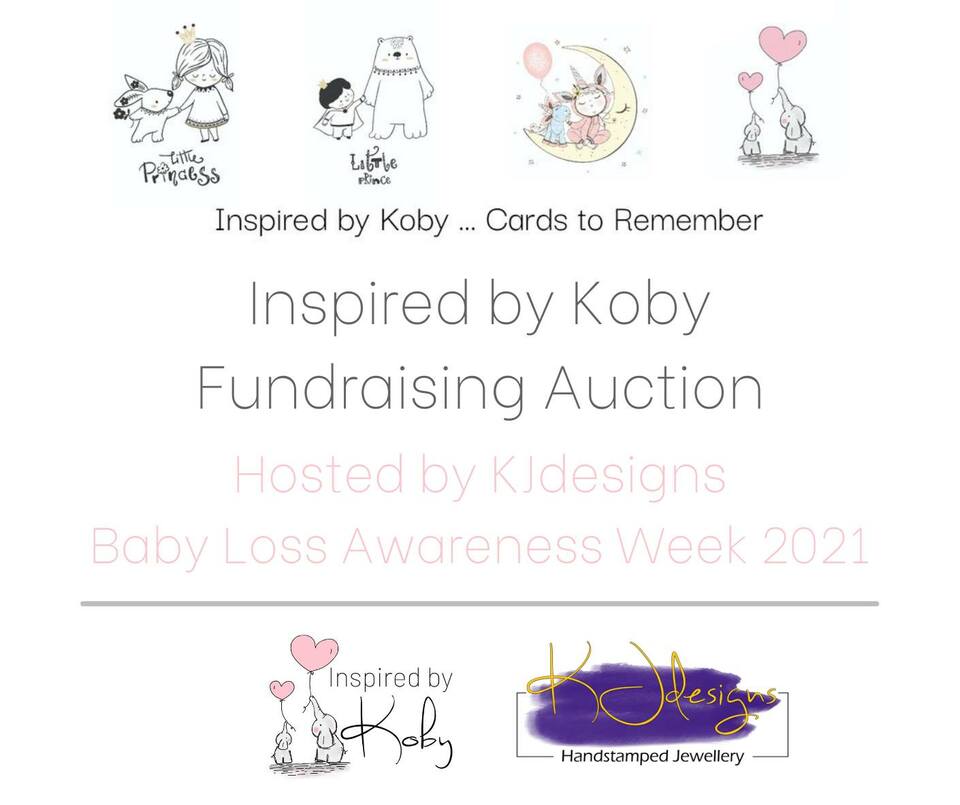 I continued to raise funds for Inspired by Koby in 2021, this year raising $1966. I've had great feedback from families who have received cards for their babies birthdays, and have raised funds for 2022.
If you have lost a baby and would like to receive a card on their birthday, please check out the Inspired by Koby Facebook page and sign up.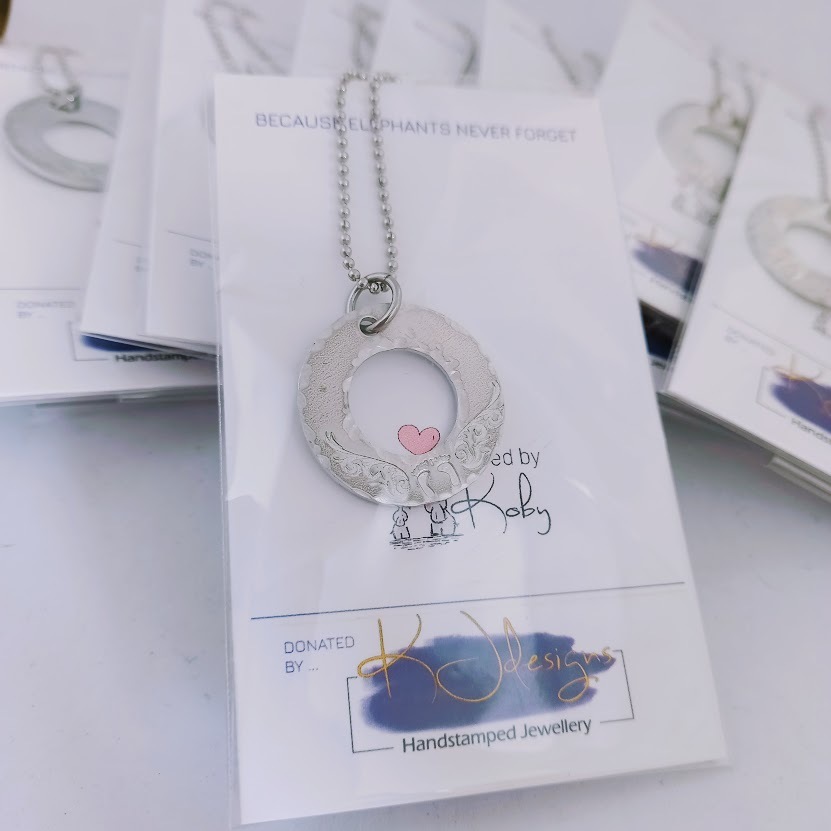 This year I made and donated 100 pendants to the Manaia Room at Waikato Hospital. Each year I find it so difficult to imagine all these families embarking on this journey. Those early memories are softer for me now, but I remember how all encompassing the grief is and how you don't know if you'll ever come out the other side. I do remember clearly though, how special it was to have something to wear to keep Koby close, to acknowledge how very important he was in my family. So 9 years on I continue to create these pendants, in his memory, and in the hope they bring a little comfort for families starting on this path.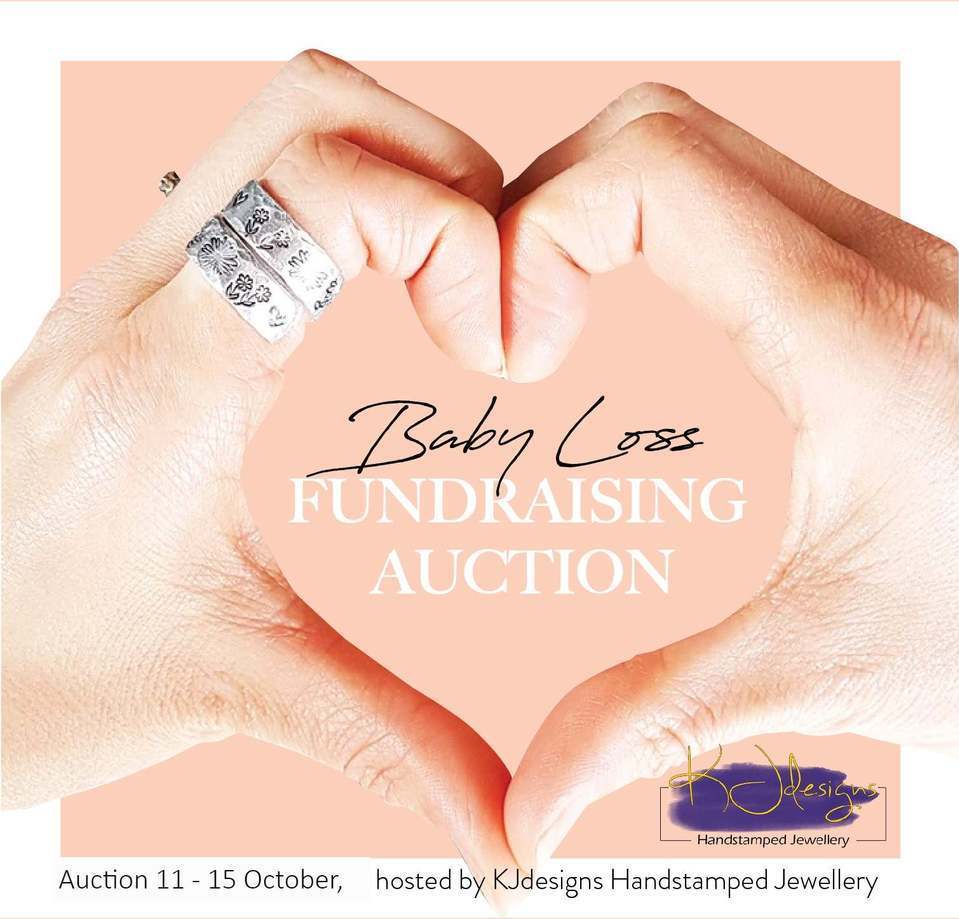 2020 Fundraising Auction
This year we are fundraising for a new project.
We have raised $2000 for our new project .... Inspired by Koby - Cards to Remember. We are setting up a birthday registry for angel babies, and plan to send out birthday cards to help remember and celebrate our babies lives going forwards. Click the "Read More" button to find out more.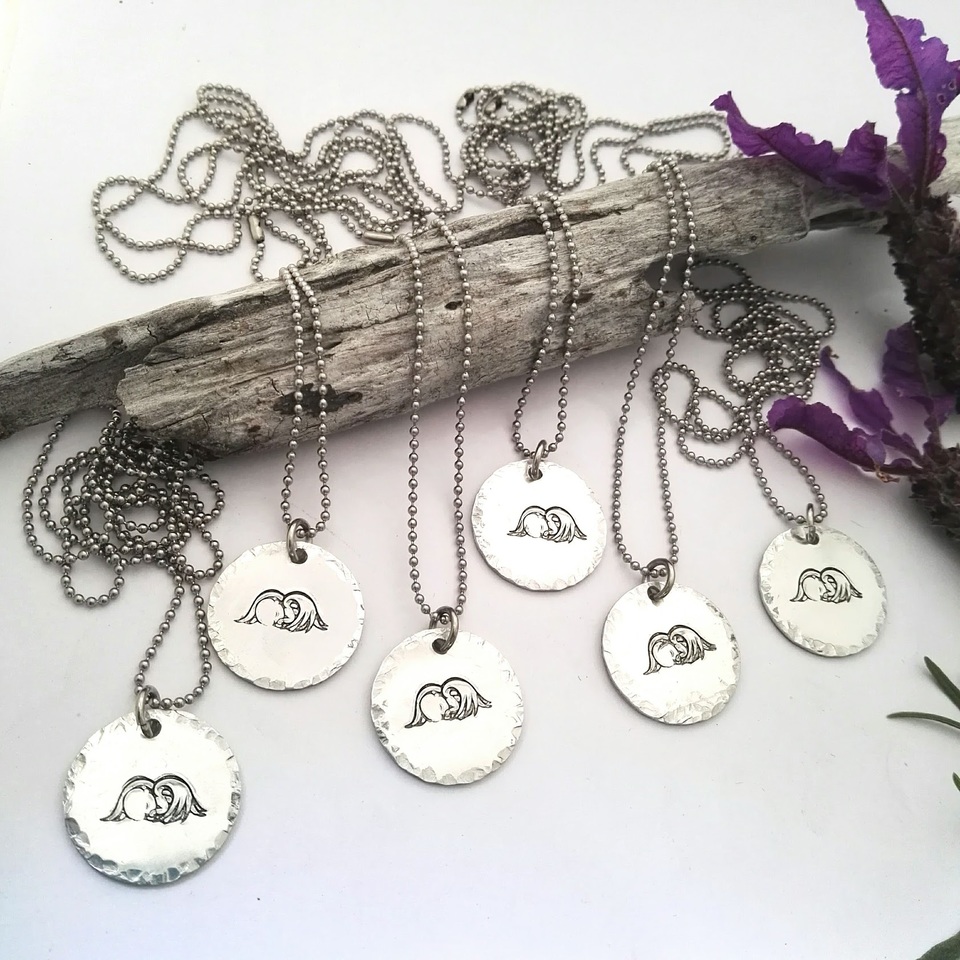 2019 Koby's Birthday
Koby's 8th birthday and we have donated 96 pendants that have been donated to the Manaia Room in Waikato Hospital. This is still not enough for all the families that will start this journey there in the next 12 months.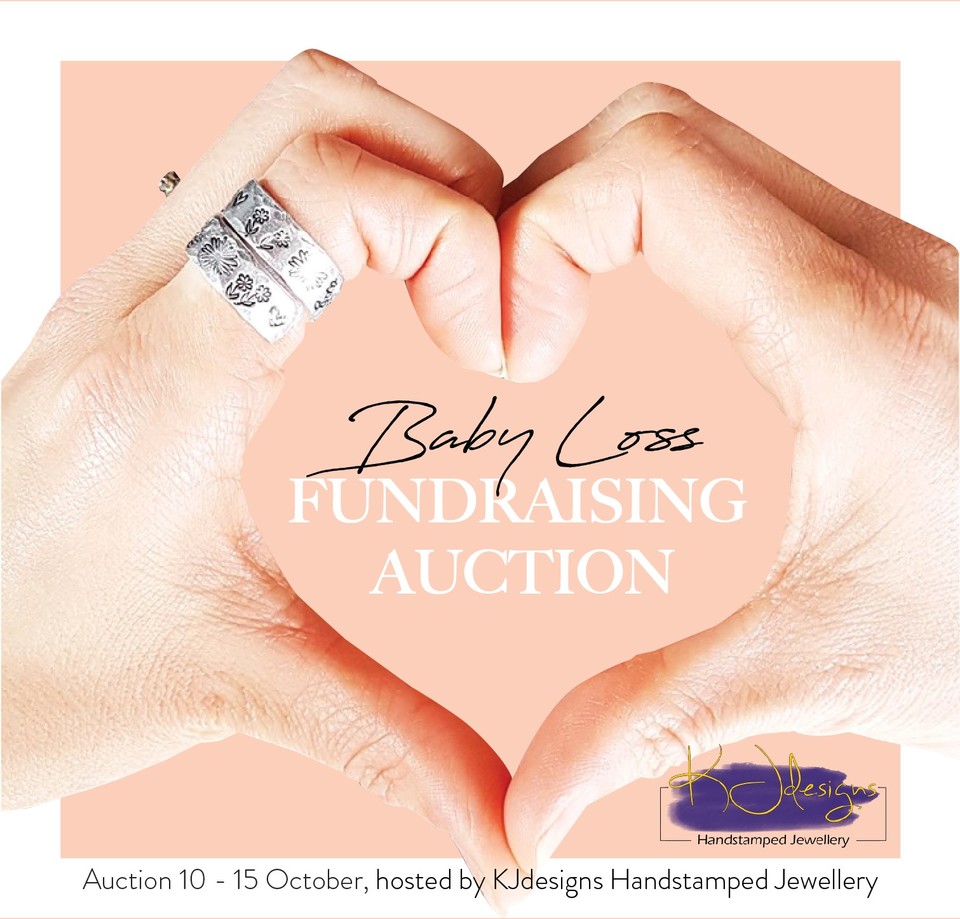 2019 Fundraising Auction
Another fundraising auction held in conjunction with Baby Loss Awareness week for our own project. Looking forward to 2020 when this will take shape. We now have $4659 to go towards this thanks to the generosity of the wonderful businesses who have donated to our auctions, and all the people who join in the bidding!

* The decision has been made to put this project on hold, so $2330 has been donated to both Angel Casts and Huggable Hearts.
2018 Fundraising Auction and Kobys birthday pendants
During Baby Loss Awareness week in October we held an Auction for a new project in the Waipa. We raised $2318 to go towards that, and look forward to progressing with this plan in 2019.

It was Koby's 7th birthday on 18 November 18 - the numbers lining up this year. We were admitted to hospital on 11-11-11, he was born on 18-11-11, so 18-11-18 seemed significant somehow. I created and donated 84 pendants for the 84 months that he has been gone. Hopefully they will bring some small comfort to the families who will receive them in 2019.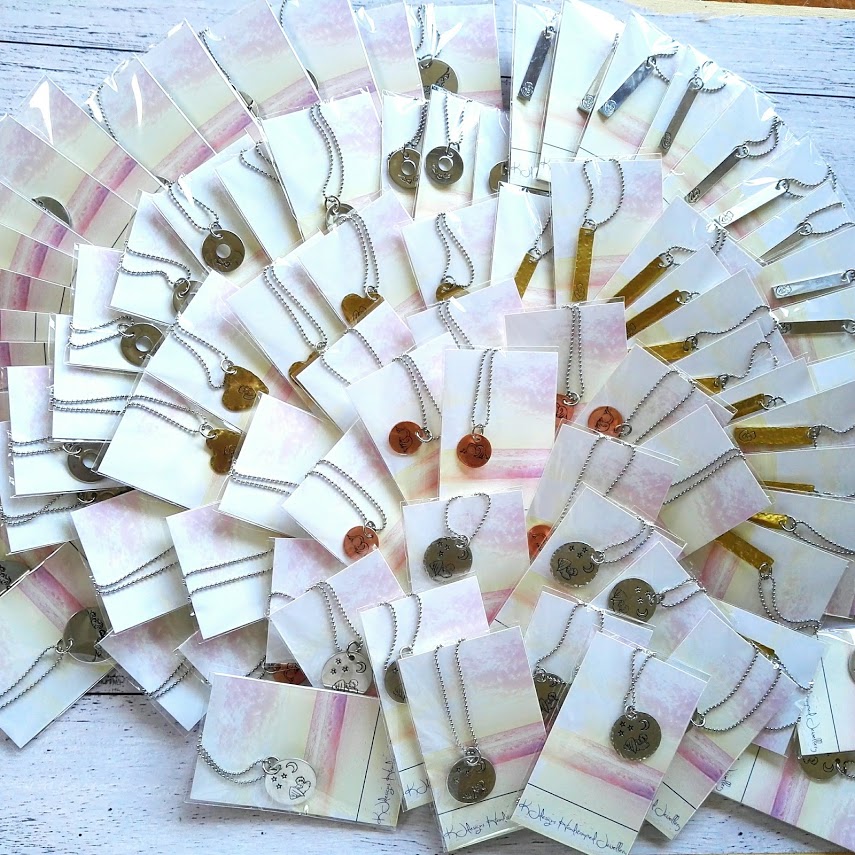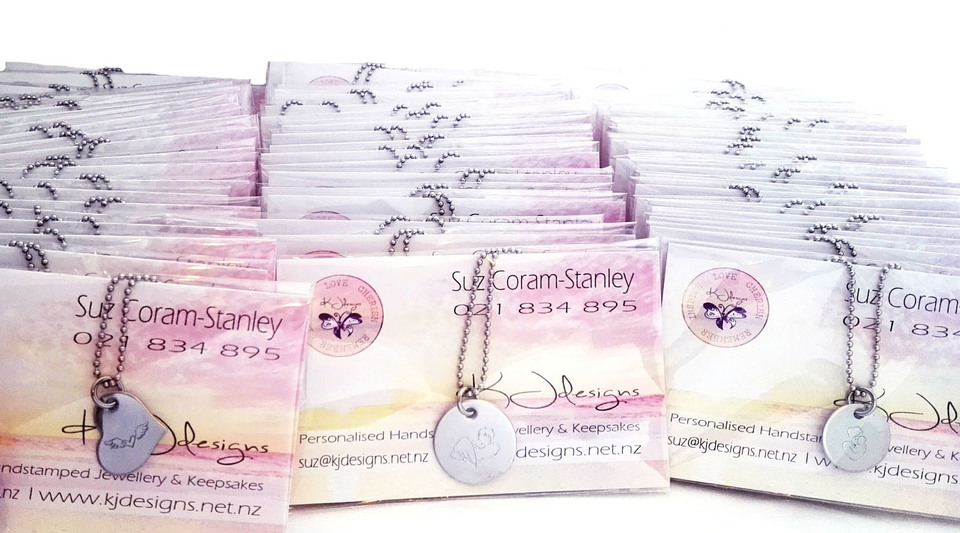 November 2017 Koby's birthday pendants
Koby's 6th birthday. This year I created a few different designs. In total 72 pendants were created and donated to the Manaia Room at Waikato Hospital. It is my hope that families who find themselves there, will find some small comfort in having a special pendant to symbolise their baby.
October 2017 Fundraising Auction

BABY LOSS AWARENESS Week KJdesigns will be holding an auction on our Facebook Page to raise funds for the renovations of a Bereavement Room in Auckland, and for Casting in Rotorua. Make sure you follow our Facebook page, we'll have a great selection of items up for grabs, all starting at $1 reserve.
CLICK the image to visit the Auction Album. 10 - 15 October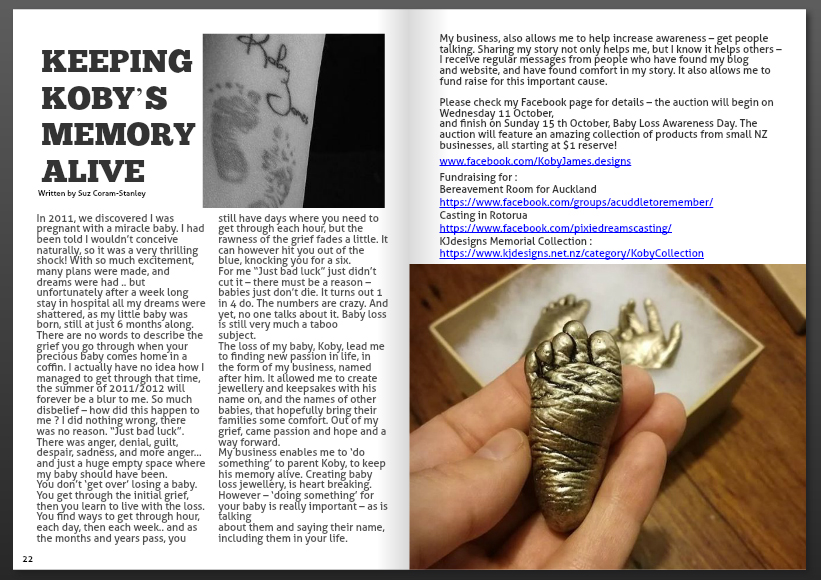 2016... This year it will be Koby's 5th birthday.
I have personally created 60 of these wee pendants that have already been donated to the Manaia Room at Waikato Hospital. We usually do this on his birthday (18/11) however this year we took them along to the official opening of Waikato's new Bereavement Room - the Manaia Room. The number is getting greater - 60 pendants - but it is still not a big enough number for everyone who will go through that room over the next 12 months.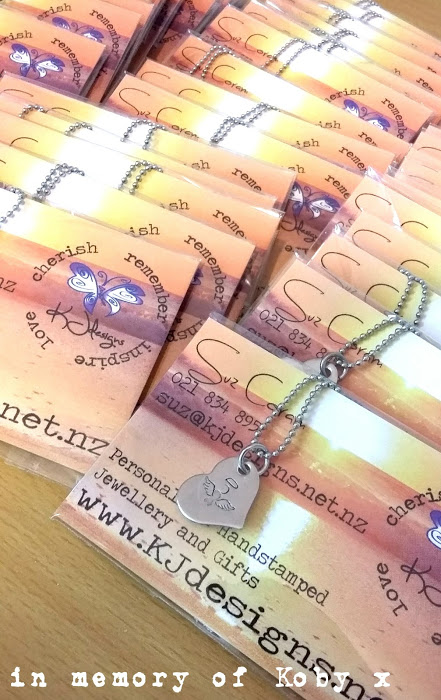 2016 Fundraising Auction for Baby Loss NZ
We held a Fundraising Auction (October 2016) for Baby Loss NZ and have raised just under $3000 to help with their valuable work. Thank you to all the businesses that were involved, who donated product and time, and all the wonderful people who visited our page, to comment, share and bid.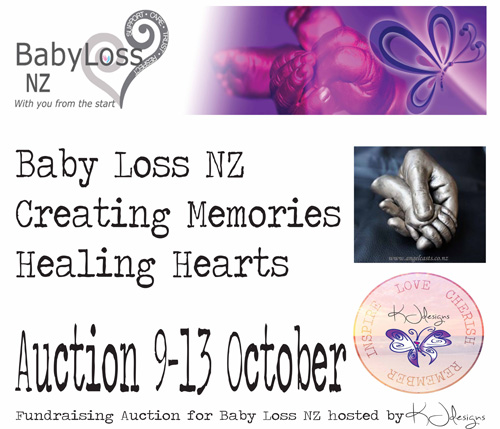 2016 Fundraising Auction for Angel Casts
Our Fundraising Auction (May 2016) for Angel Casts has raised nearly $3500. Thank you to all the amazing businesses that donated and to all the people who bid, commented, shared and won!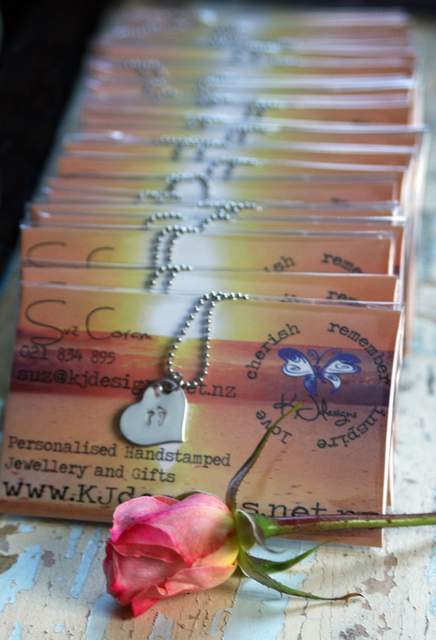 Cuddle Cots for Rotorua, Waikato and throughout New Zealand.
2015 : In early 2015 we helped to fundraise for cuddles cots for Rotorua and Waikato Hospital. This was driven by "One More Cuddle"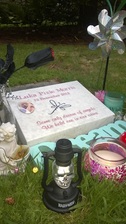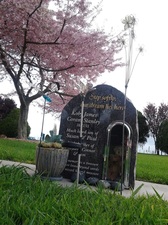 Rotorua's Cuddle Cot was donated in memory of Luka Pixie and Waikato's Cuddle Cot was donated in memory of Koby.
The Cuddle Cots were both delivered to their respective hospitals on 20 May 2015.
Click the image to read the article in Waikato Times regarding Waikato's Cuddle Cot.
Was an emotional afternoon, but an amazing gift to be able to give to families who will unfortunately need to use it in the future.

July 2015 : KJdesigns hosted another fundraising auction which raised over $4000 to help "A Cuddle To Remember" donate TWO Cuddle Cots to Auckland. These are also now available for use when needed.
October 2015 : KJdesigns hosted a small fundraising auction for Baby Loss Awareness week were we raised nearly $1200, which was split between 3 groups fundraising for cots - Nelson, Lower Hutt and North Otago.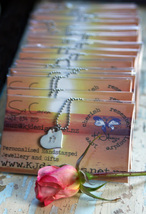 In 2014 for Koby's 3rd birthday KJdesigns donated 36 pendants to Sands Waikato to be included in their packs that go to bereaved families, in memory of Koby.

The Sands Conference 2015 has been held in Wellington. It is hosted by Sands Wellington. They had a Memory Table at the conference with ideas of things people can do to remember and celebrate their babies. KJdesigns was asked if we would like to send a couple of pendants down as examples of things that people could get to honour their babies. I decided to make a pendant for each of the committee members who are working so hard to organise the Conference.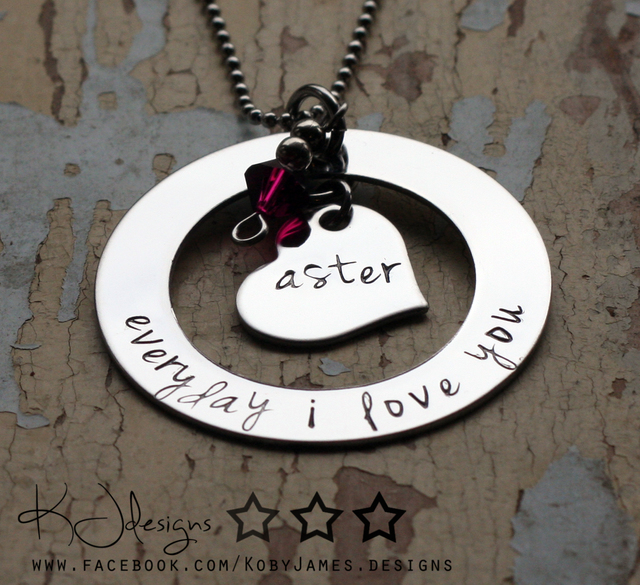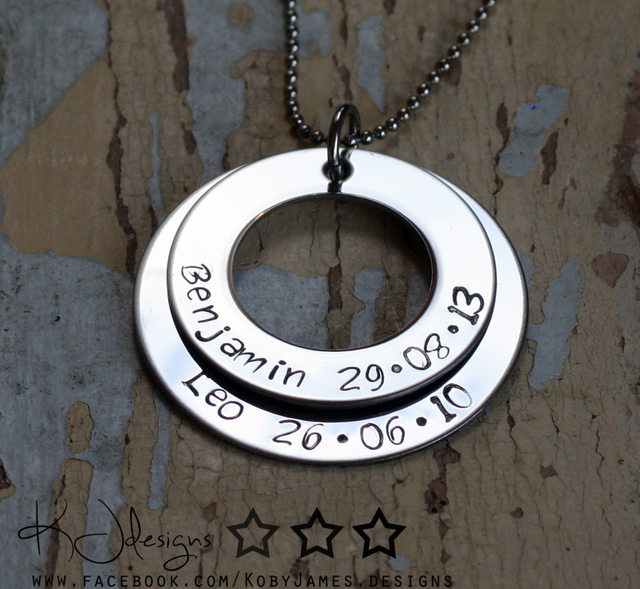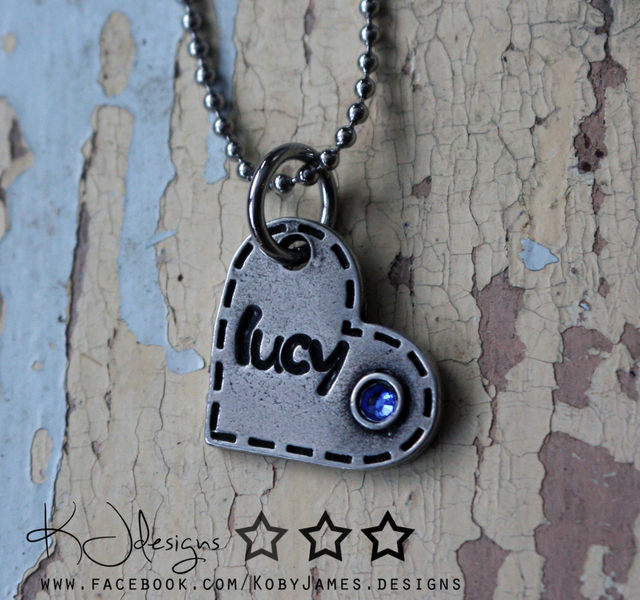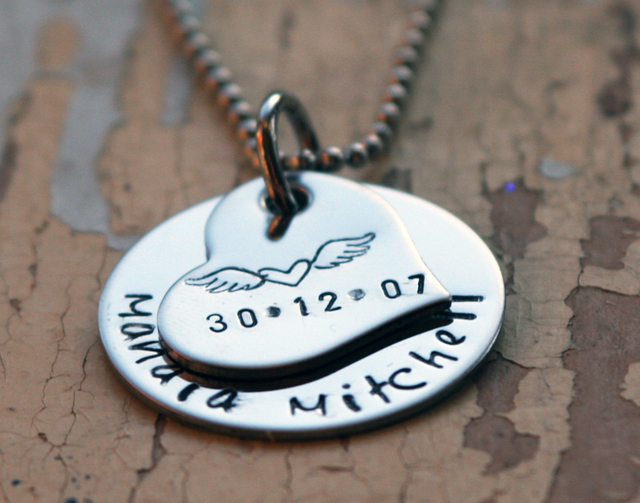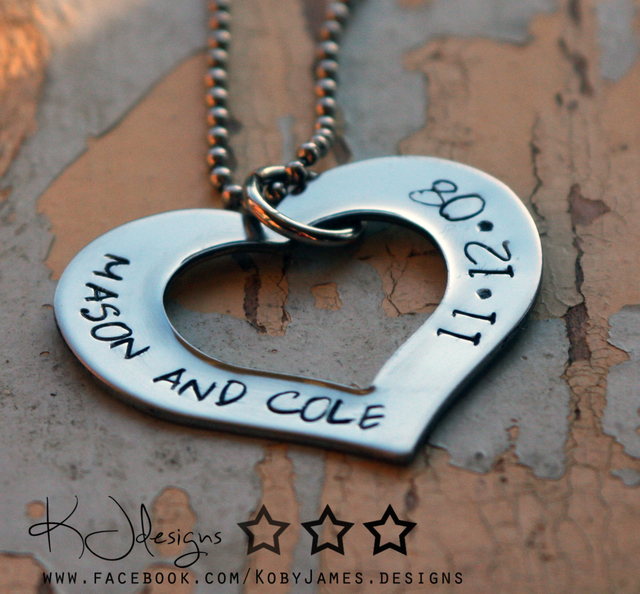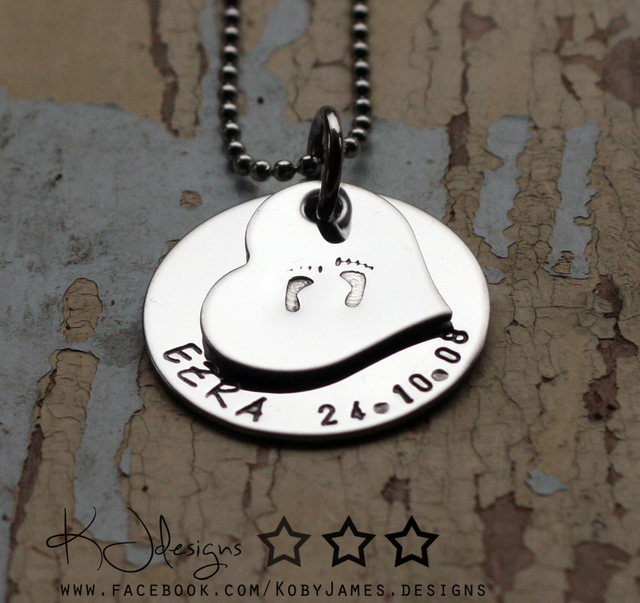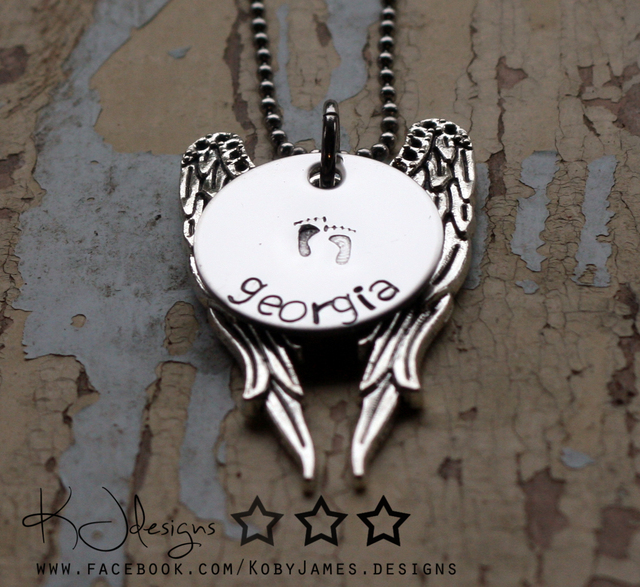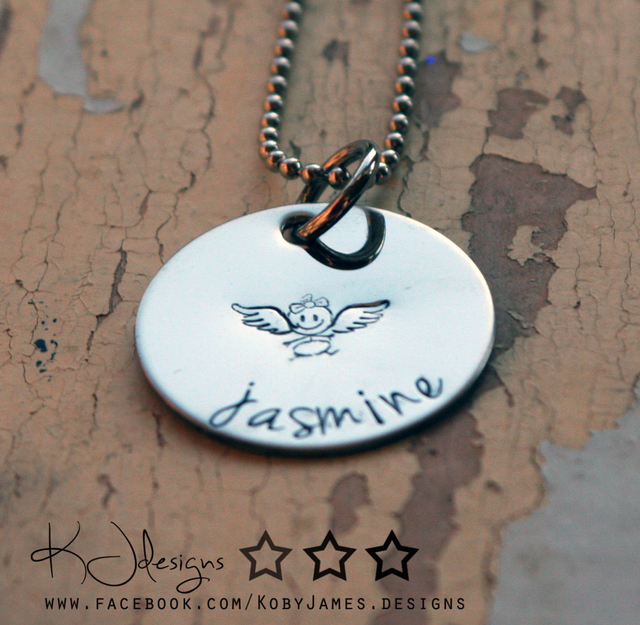 These memory boxes are put together by Sarah Craig who's inspiration is her daughter Skya-Ann.
Sarah says : Heart Angel Memeory Boxes is my way to 'Pay it Forward' after the loss of our precious Heart Angel Skyla-Ann who passed away after two Open Heart Surgeries. Please click the image to visit Sarah's facebook page.

KJdesigns is proud (and very moved) to be donating these pendants to Sarah's boxes on an ongoing basis, and hopes they bring some small comfort to those who are holding their children in their hearts instead of their arms.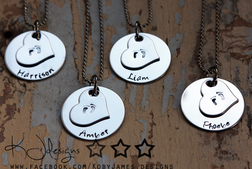 Clare and her family are "Kate's Bears"
Clare says : Kate's Bears was started after the tragic loss of our daughter, Kate Danielle Montgomerie, on the 24th June 2013.
This is her legacy and gift to others. All our bears go out as a pair. The big bear symbolises the parents and the small one the baby. Many people bury the little one with the baby to take it on its journey and keep it safe and be a comfort, while the bigger matching bear stays at home in memory.

We love being able to provide this little bit of comfort.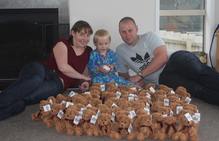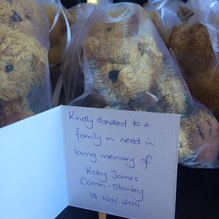 It is my goal to regularly donate some Koby Bears to Waikato Hospital for families who need these. Here are 10 sets of bears that have been donated to Waikato Hospital in memory of Koby. x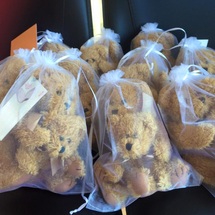 If you are interested in finding out more about Kate's Bears or in donating please click on any of the Kate's Bears images and you will be taken to their Facebook page.