Wholesale Enquiries

Are you looking for something unique and original for your business?
At KJdesigns I create jewellery, keyrings and keepsake that are unique. They are unique because they have words that are special to the wearer. Words (names or dates) that have meaning and value. Words are important - they can change lives!
Does your business have an inspirational slogan?
Do you have a cool and catchy tag line?
Do you have an important message you want to share?
Or do you have an idea you think your customers would love?
Do you value origionality and products created one at a time here in New Zealand?
Do you like supporting small businesses?
Do you like supporting NZ made?
If you answered YES to one of more of these - it's time to consider a KJdesigns product or range of products for your business.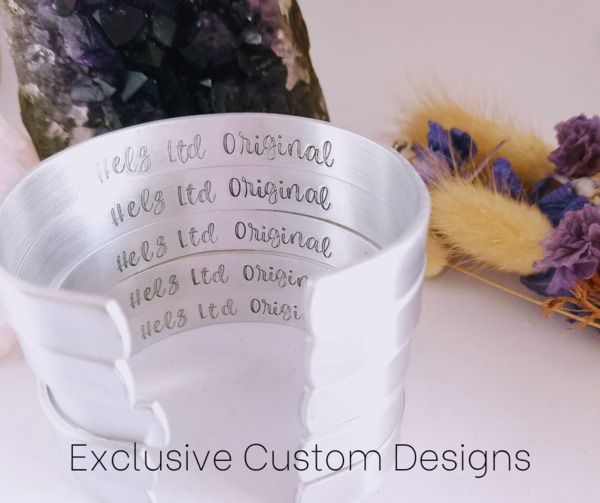 Would you like something EXCLUSIVE to your brand?
I can help with that. Let's talk.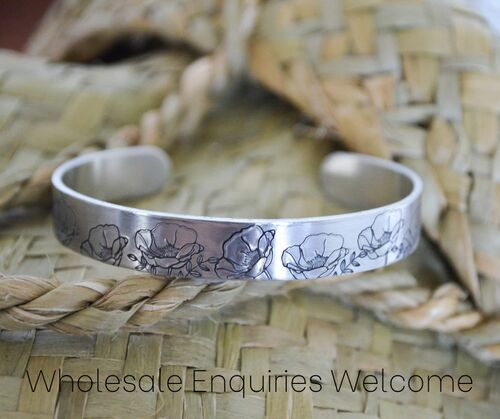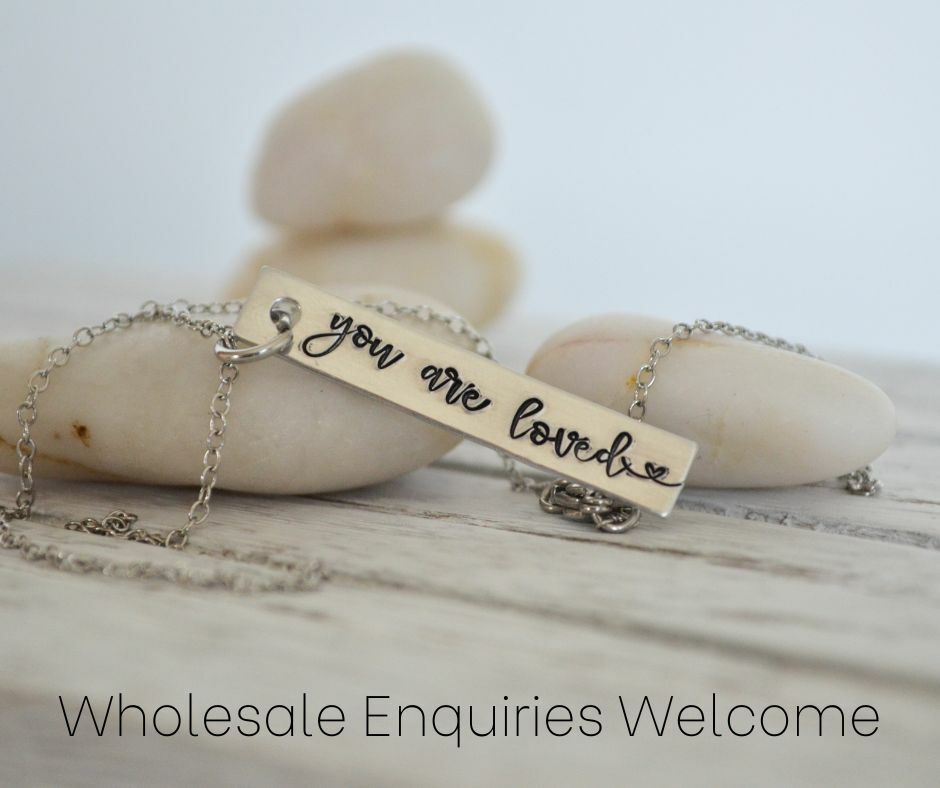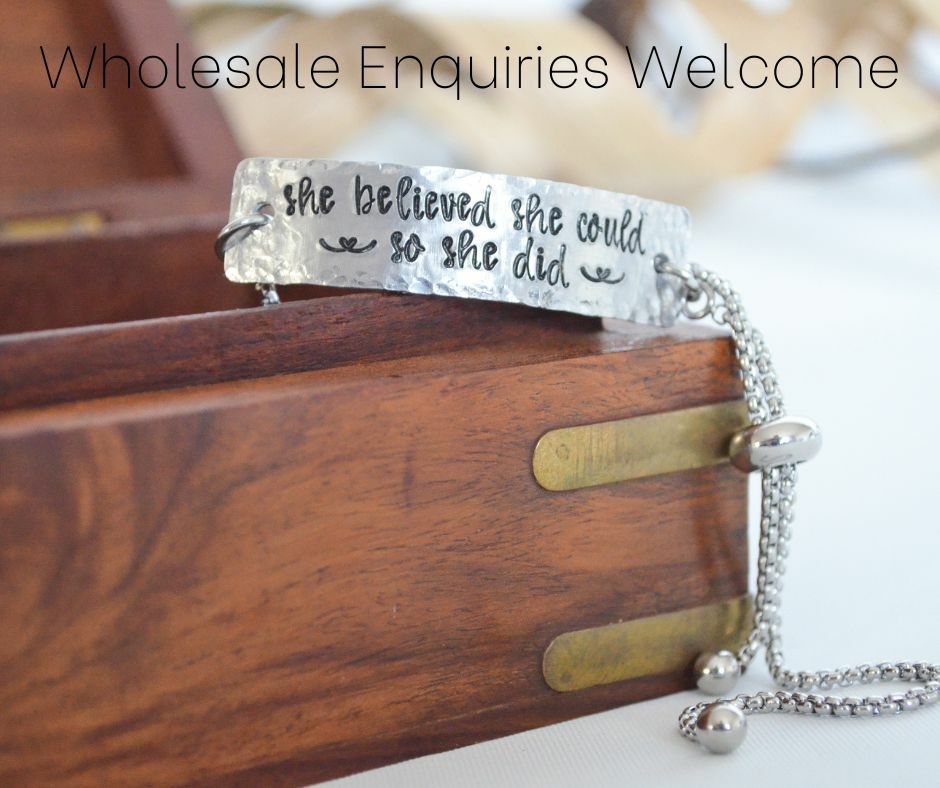 Contact me now and we can find the perfect product for you.
Some helpful information :
Wholesale rates are available on 99% of KJdesigns products. If you see something you like not on the list, please let me know.
Production time - depending on size of order may be between 2 - 6 weeks.