My Life Keepsake
My Life - Ultimate Keepsake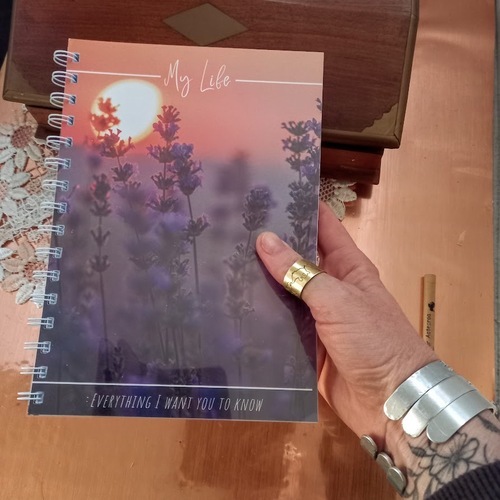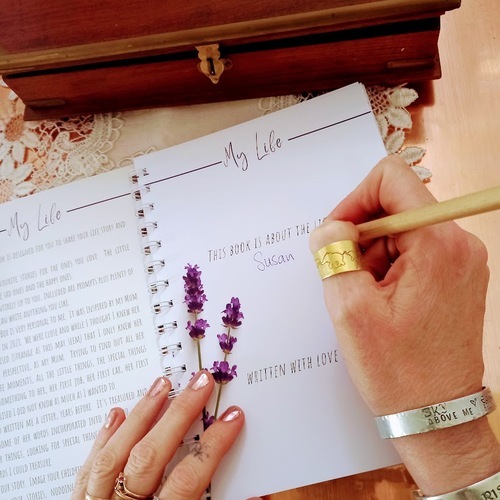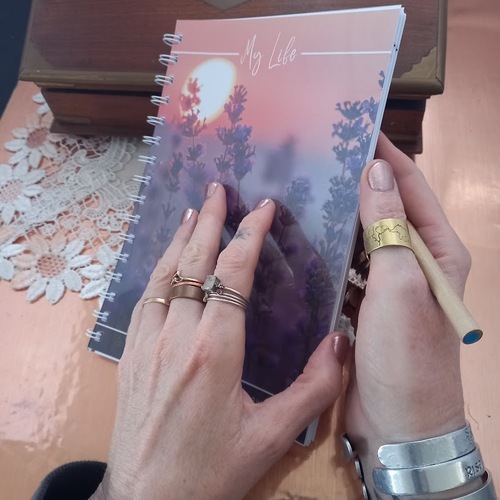 Do you worry about your kids, grandkids, partner or siblings when you are no longer here ?
How they will feel without you around ? If they truly know how much you loved them, and all your hopes and dreams for your and their future ?
If they really know you ? All the things you want them to know about you and your life and history ?
Noone likes to think of it of course .. but I do think it gives us some peace of mind to know our loved ones will know how loved they were, that this love will help them to go on.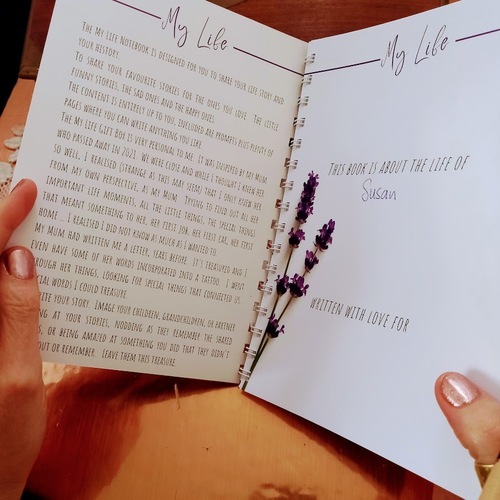 My mum passed away in February 2021
I had to arrange her funeral, and I discovered I didn't REALLY know her whole life as well as I thought I had. I searched all her things, looking for special stories, little treasures that would make me feel close to her, that would help me to KNOW her. Anything that she had written, her handwriting so familiar and special. I wanted more. I wanted to know so much, and it was too late.
The idea for My Life was born. I always thought I had a book in me, my life story, but reality is, that's not going to happen any time soon. So this book, this is for the little stories, the special moments, the life changing and affirming moments, your feelings, dreams and hopes.
format_quote
My Life is a special book, a place for you to write everything you want your loved ones to know. A treasure for them to find, to pour over, to laugh and cry, to help them feel connected to you, to know you. To know you loved them.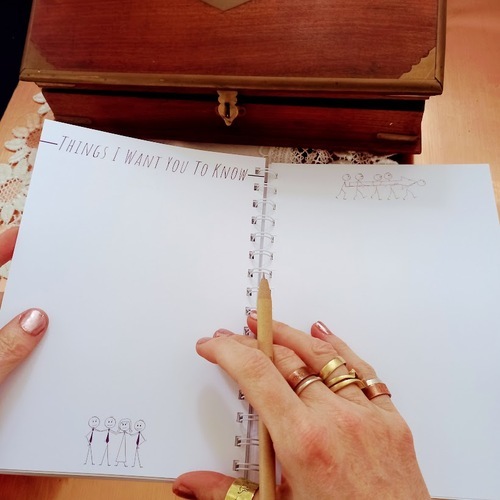 My Children are the most important people in my life
And I want them to know that. I want them to have this treasure. To know that I'm thinking of their futures, and for them to know me as a person as well as their Mum.
There may still be a novel in me ! But this is a great first step. This feels important. A special gift for them.
I'm excited to leave this treasure for my children in the future.
Filled with my stories, my thoughts, my history, and special letters just for them.
Over 100 pages with prompts
There is plenty of space for you to write your own story. The prompts are their to guide you along the way, but it's your life and you can write what is important to you.
It's made to open flat, so it's easy to write on, and the binding means if you change your mind, it's easy to rip out a page!
Letters to your Loves
At the end of the book are several pages for you to write letters or notes to your loved ones. You could write a letter for special events in their future .. or just a letter telling them how special they are.






The My Life Book is available separately or as part of a Gift Box
A beautiful Black Magnetic Close Box for your My Life Book and other special Keepsakes
We can create personalised keepsakes individually wrapped for your loved ones. A necklace, bracelet or keyring saying "I'll love you forever" (or any words you choose) will be an amazing gift they'll want to keep close.
You can add special items to the box, childhood memories, special photos, trinkets, jewellery you want to pass down, individual letters and more.