Whats cool about Handstamped Jewellery?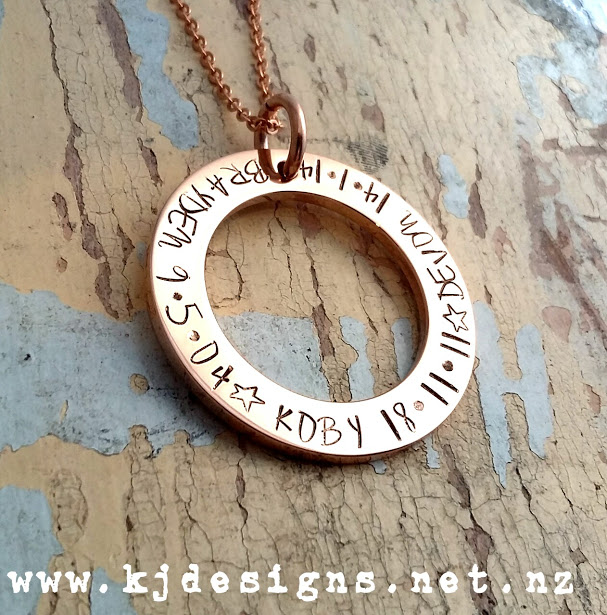 What is cool about Handstamped Jewellery ?
Well, I love it of course, so my answer to that is EVERYTHING!
The BEST thing about it, is that is custom stamped, just for you. You know what that means ? Noone else, will ever have the same piece as you. Your handstamped jewellery has your childrens names on it, your favourite quote, or something special to you! It is stamped on the design you like the best, in the font that you choose. It is made just for you.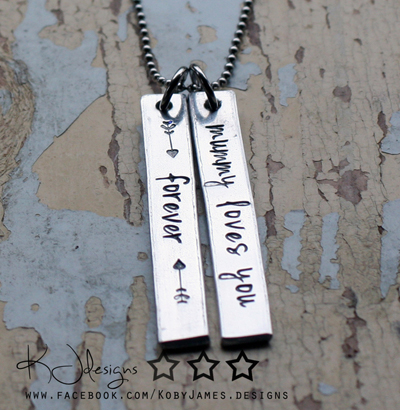 It is personal. It has meaning. To you. You choose what is stamped onto it, how it is personalised. You can wear your childrens names close to your heart, you can have a quote that inspires you to continue, something that motivates you to be your best. You can have your loved ones who are no longer with you, your whole family, your pets, your wedding details ... anything you want, that is special to you.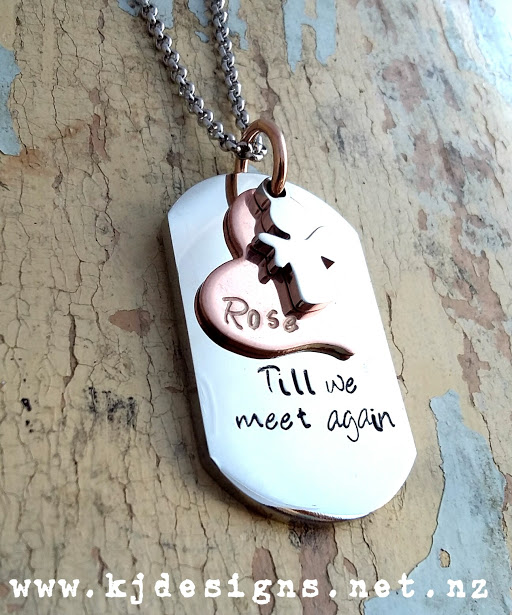 Your order isn't made in bulk :
It isn't stamped by a machine. It's not machine engraved. It is stamped, by hand. One letter at a time. It is made when you order it, for you. Custom made, unique and special, for you. Handstamped jewellery is an artisan look, it isn't always perfect, as each letter is stamped by hand, one at a time. It might be slightly out of line occassionally, the indent may be slightly heavier on one letter than the other, but that is what makes it unique. That is what makes it yours, and unique to you. Handstamping is just that, it is done by hand, with a stamp, and a hammer.
Made with love :
As corny as that may sound ... it is made with love. I LOVE what I do. I love the meaning behind your custom pieces of jewellery. I love being able to create something that will be treasured, beyond being a simple piece of jewellery. And I want you to love it too, so I put that into everything I make.
So why choose handstamped jewellery ? :
Because it is personal. It is made to love, cherish, inspire and remember. It has meaning, and it looks and feels great to wear. I love personalised jewellery, and I hope you do too.
Posted: Friday 9 September 2016