Customer Story : Sarah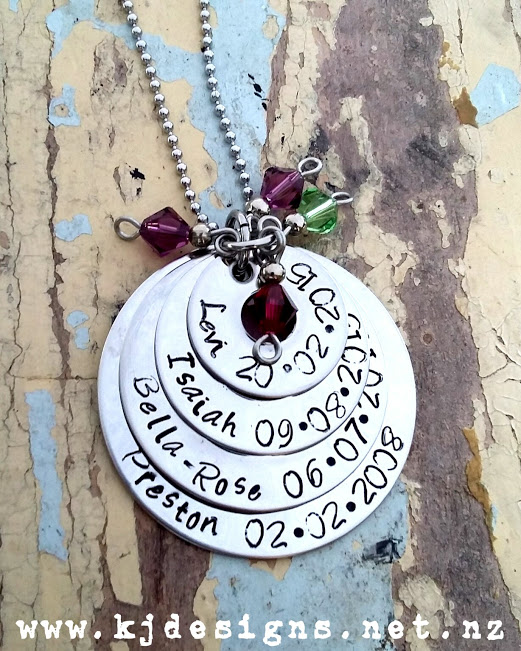 Sarah's Pendant:
Sarah choose the Opal Pendant, and added a birthstone for each of her 4 children.
She has their names and date of birth handstamped on each ring.
Sarah Says :
Upon receiving my personalised necklace I was instantly in love it was exactly what I had dreamt of so I could wear my children with pride.
I am not much of jewellery person I struggle to wear my wedding rings everyday, this comes from growing up with mechanical minded father but this I haven't taken it off since I received it.
The Best Bit :
The best bit is my kids love it more than me which is saying something, they love looking for their name and figuring out which stones are their's and I'm sure since receiving this they have learnt to recognise their names in record time.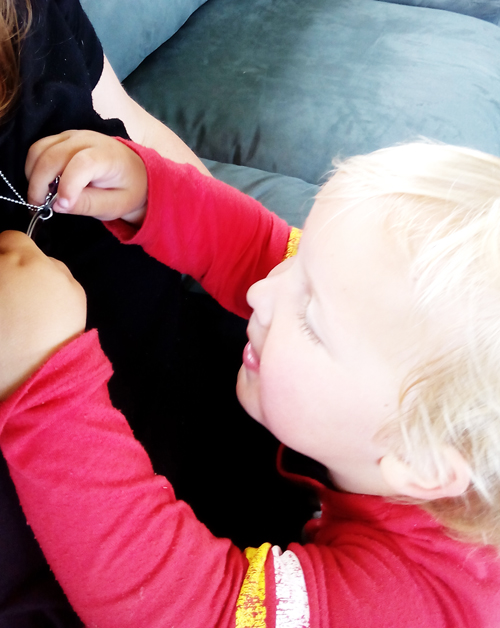 Handstamped Jewellery is so personal to the wearer, it looks great and it MEANS something special.
You can Shop here for your own personalised jewellery that will be a special keepsake forever.
http://www.kjdesigns.net.nz/product/OpalPendant
Posted: Friday 25 November 2016