Personalised Jewellery - What to write ?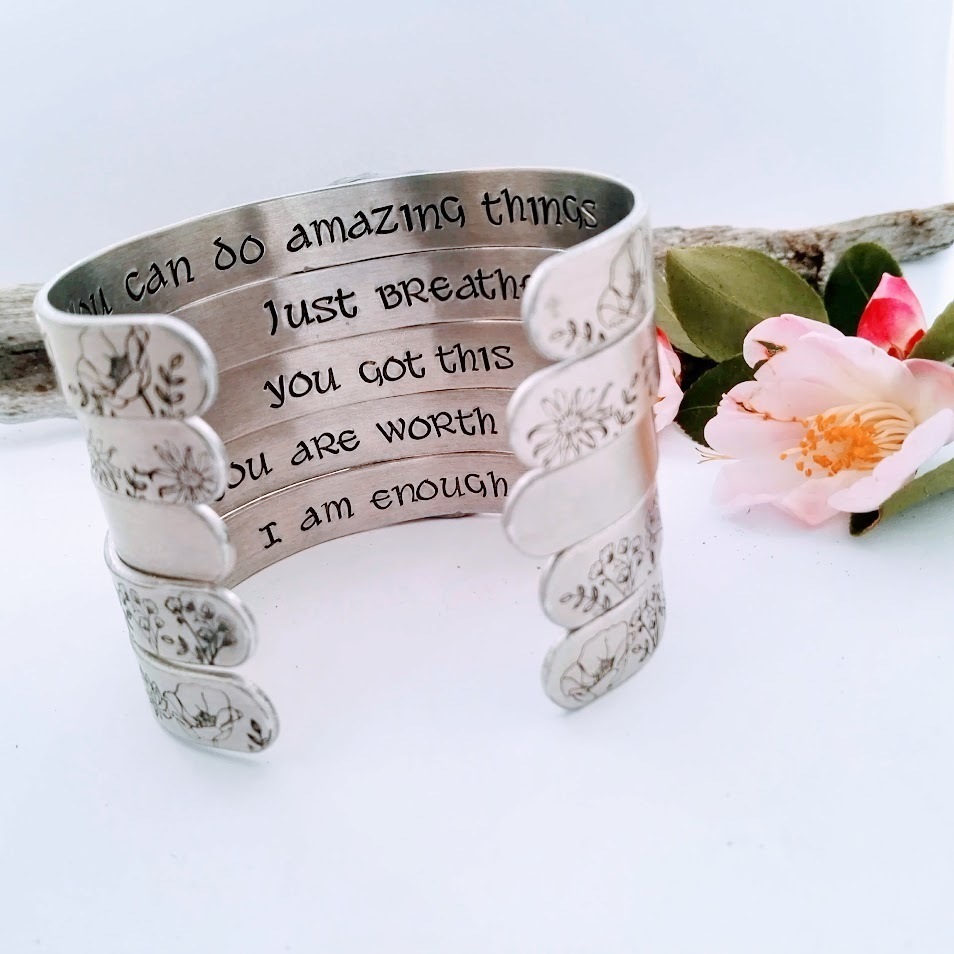 Here is the definitive answer to one of the most common questions I get asked about my personalised jewellery ...
What should I get on my jewellery ?
To be able to answer this question I need to know a few things ...
1. What are you wanting to celebrate or say?
2. What is important to include?
3. Who is it for ?
4. Do you have a font preference?
5. Have you had a look at my website?
6. What is your price range ?
Often the answer will be clear ..
and question 2 is where we will stop. The amount of words, names or dates you want to include will affect what design will work. Of course, ANY words can be hand stamped on ANY of the designs, but more often than not, if you like a particular design, you like it because of the words that are on there. In that case, all we need to do, is add childrens names, dates or your particular details to make it personalised for you.
What are you wanting to celebrate or say and who are you buying it for ?
These questions will narrow down what design might suit, and the wording we could use. For example if you are buying a gift for your Mum from your children for her birthday... We might look for a keyring with a few appropriate words and the addition of your childrens names, or a necklace that will suit the amount of childrens names we will be adding. If it is for a friend who needs cheering up, we might look for a cuff bracelet or a necklace with an inspirational quote or word. If its for your husband for your anniversary, we have a specific anniversary keyring which might suit, or perhaps a dog tag with your initials and wedding date ... you get the idea.
Do you have a preferred font ?
Now you might know the answer of what you want on the design, and absolutely LOVE one of the fonts in particular ... but you aren't sure what design it will best go on .. we can suggest designs that will suit your words AND the font.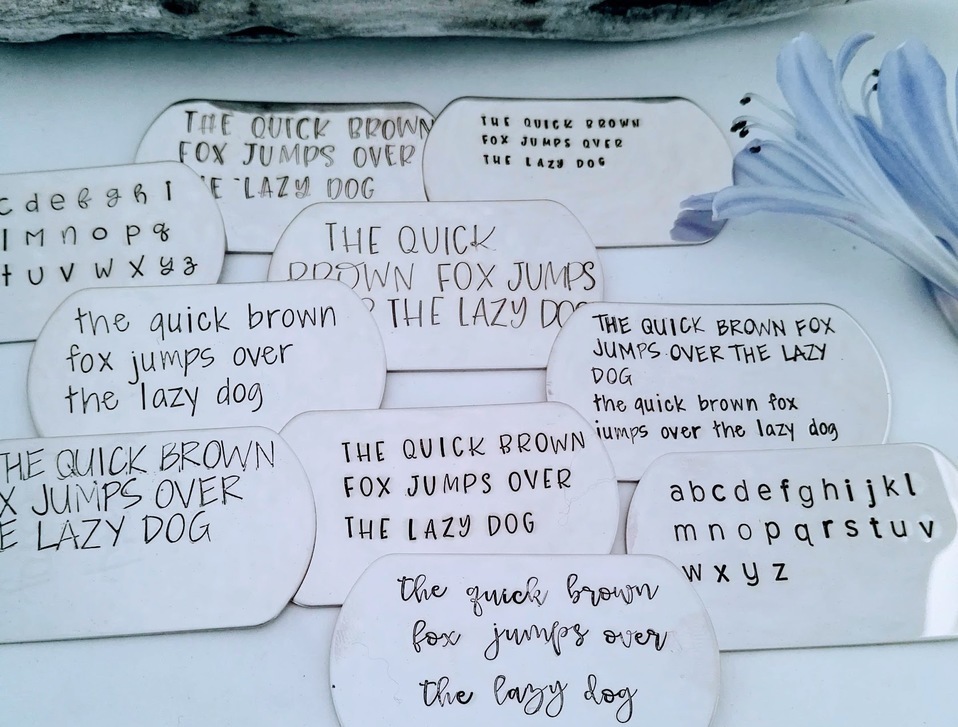 What is your price range ?
So if we know who it is for, what you want on it ... and you have a budget, we can suggest designs that will work within that budget.
So that is the practical answer, but the REAL ANSWER is ...
You should get what your heart says. You should get the names of the people you love, the words that inspire you, the things that make your heart and soul sing.
I can make suggestions of course, but what to write ?
Write from your heart.
Posted: Wednesday 9 September 2020