Make it personal this Valentines Day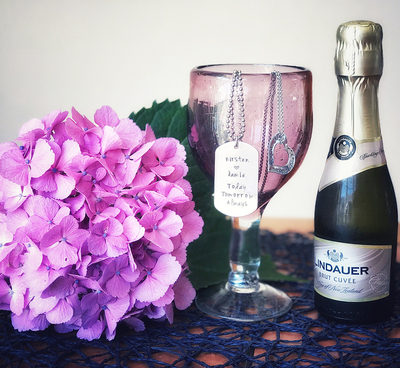 While lots of couples don't celebrate Valentines Day, and I think it is one of those commercial holidays created to make money ... I also have another take on it.
There are a lot of people out there, who just aren't romantic. You know, the ones who think that buying you knives for a gift is the perfect thought. (Yes, this happened to me!). Or a vacuum cleaner. Actually, I'd love a new vacuum cleaner, but perhaps not for Valentines Day. Sometimes, one partner is romantic and the other isnt, which can leave one person feeling a little less than special. So, I think, if Valentines Day MAKES someone make an effort when they otherwise wouldn't, then you know what, it's a pretty good idea.
KJdesigns can make your day perfectly personal and special for you. We can create something that will be treasured forever.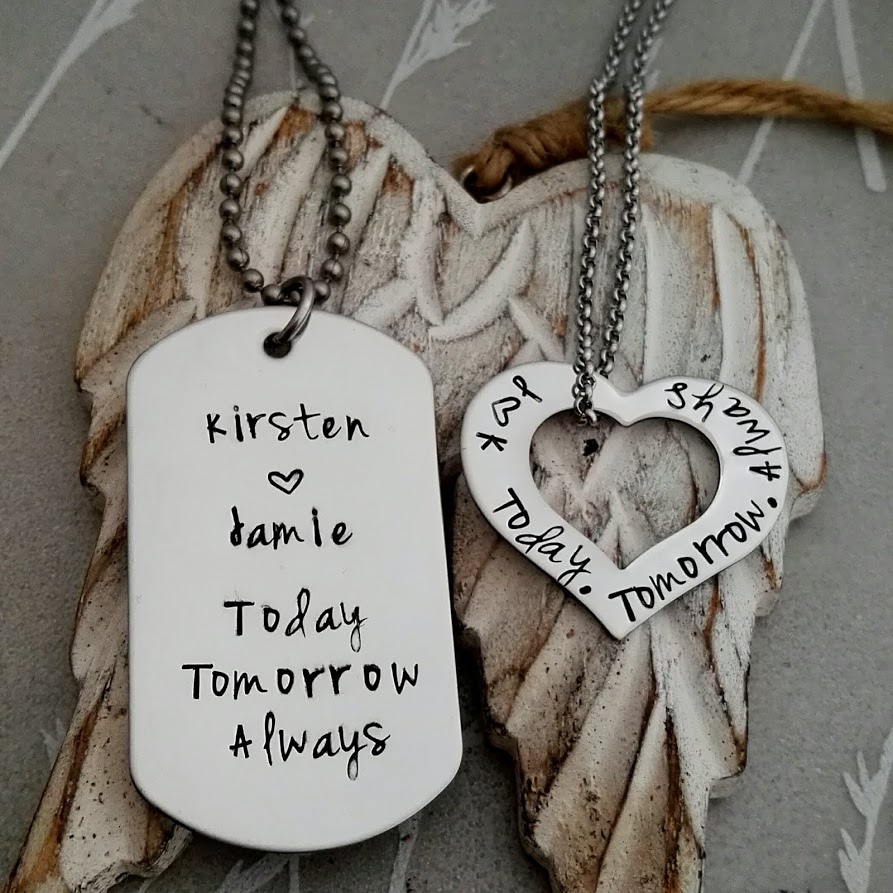 Not your usual jewellery, they are extra special because YOU have chosen the words to be handstamped onto it. Words that mean something to you and your Valentine.
Idea's to choose from :
* A special quote
* Your favourite line from your wedding vows
* Your names
* Wedding Date
* Initials with a heart
* Nicknames
* The GPS co-ordinates of where you met, where you got married, or where you live now
* An 'in joke' that only the 2 of you understand
... really the options are limited only by your imagination !
So, this Valentines Day - do something special. Just to show you care. If you aren't into gift buying you can still make it special and personal :
* Make breakfast in bed
* Pick a flower from the garden and leave it with a little love note
* Put a love note into his / her lunch
* Ring for no reason other than to say "I love you"
* Cook a special meal
* Go for a walk, just the two of you, and make sure you hold hands :)
Have a lovely Day, and remember to always treat the one you love, like you love them.
Posted: Sunday 4 February 2018