Customer Story : Lisa and her Bangle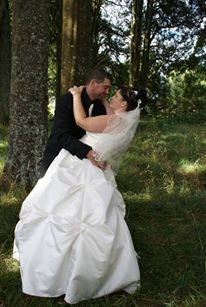 Customer Story : Lisa and her bangle
Lisa purchased one of our ID Bangles, gorgeous, stainless steel bracelets, with a ID plate that can be handstamped - perfect for names or quotes! Lisa choose a quote for hers.
Inspiration
"Love will keep us alive" by The Eagles was one of Lisa's Wedding Songs.
Now I've found you
There's no more emptiness inside
When we're hungry
Love will keep us alive
I would die for you
Climb the highest mountain
Baby, there's nothing I wouldn't do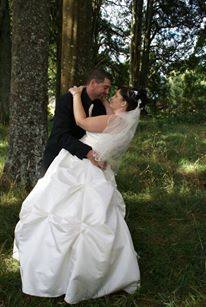 Lisa says :
I wear my bangle from KJdesigns daily! I never take it off.
There are a couple of reasons for this ... Firstly - it is gorgeous and I love it!
But also, the meaning behind what Suz has handstamped on it is something we live by, and also reminds us of one of the best days of our lives!
"Love will keep us alive!" All we need is each other (and now our kids too!) Love it!
Handstamped Personalised ID Bracelets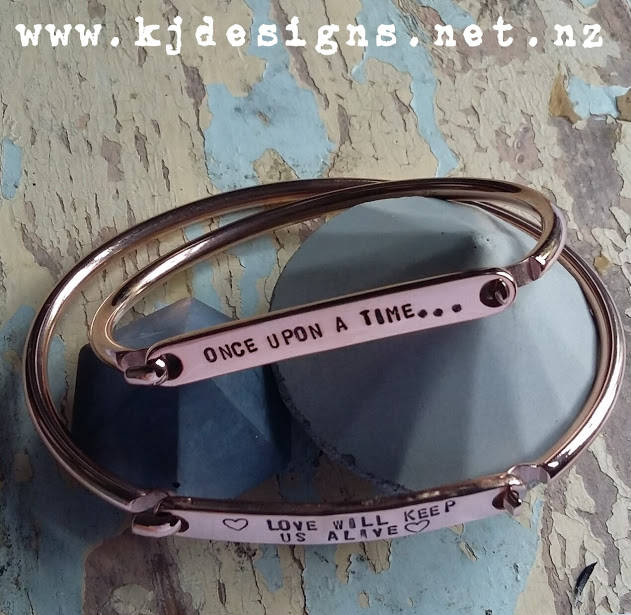 Lisa also purchased an ID bracelet for her daughter. These are available in gold, rose gold, and silver finish, and are ION plated stainless steel. They are super hard wearing and as they dont tarnish, will look great with minimal care, for a long time.
Posted: Friday 10 June 2016