A Wedding for $1000!!! Part 4.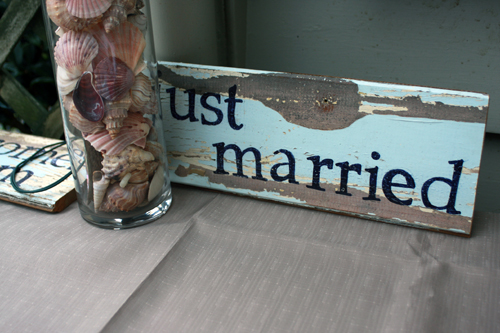 Today I thought I'd share some of the little bits and pieces we did.
We had been doing renovations on our bathroom and decided to make a couple of signs. We made a "Just married" one, and one for my boy to carry which said "Here comes my mum". Hubby cut the boards for me, gave them a sand and I traced and then painted on the words and then gave them another light sand to make them look rustic & beachy. Simple and effective!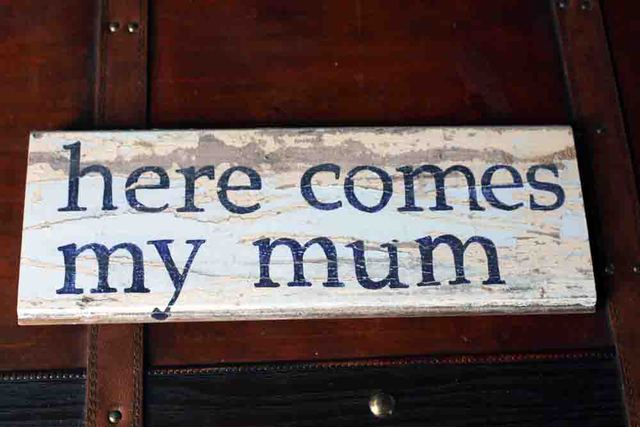 And here it is in action ...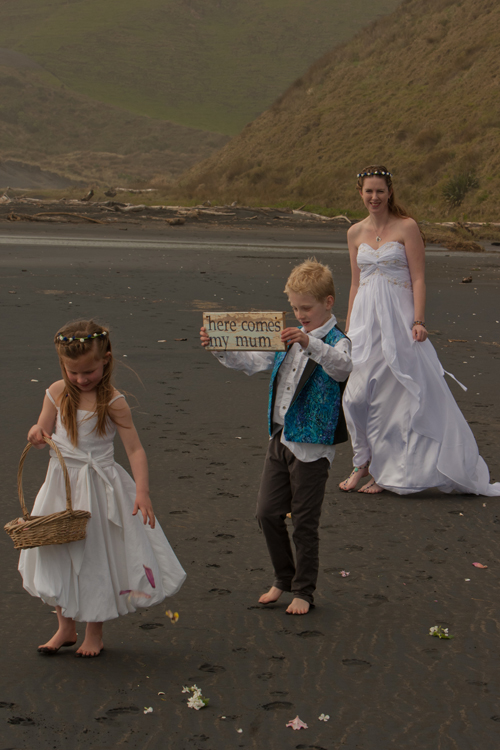 My step daughter has a wee basket (2nd hand shop) filled withe flowers and petals (which mostly blew away) but the thought was there!
Due to the beachy theme, for our 'after party' we had some fish bowls decorated. This one had sand, shells and a flower in it. Simple and pretty!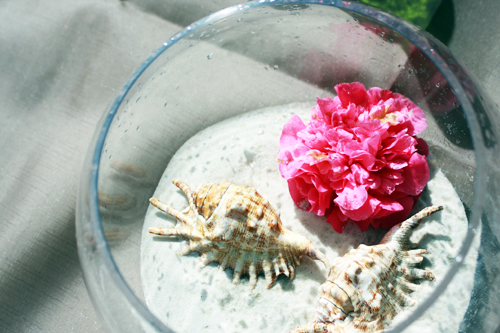 This one we put on our food table - as you can see it had a fish in it! We had a collection of Fighting Fish - so thought while they aren't beachy - fish are - so it was close enough!
We couldn't have the after party without bunting for decoration ... so bunting and balloons it was!

And of course, a vase of shells, and the bottle from our Sand Ceremony made it back for the after party decorations.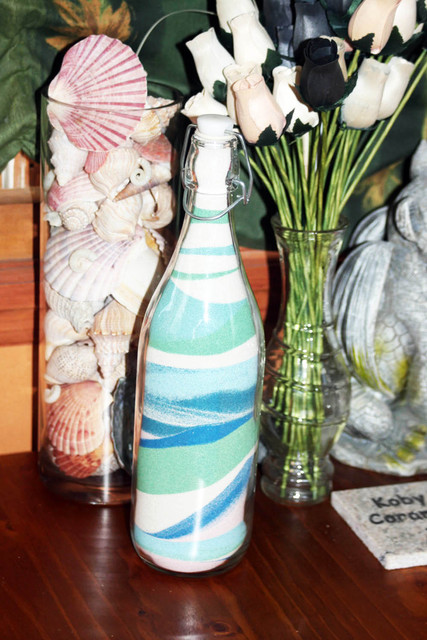 Just a few little ideas - the bunting was borrowed (Thank you Anjuli), the balloons were bought and everything else we already had.
It can be fun planning these little things!!
Posted: Friday 21 October 2016