2019 : a year in review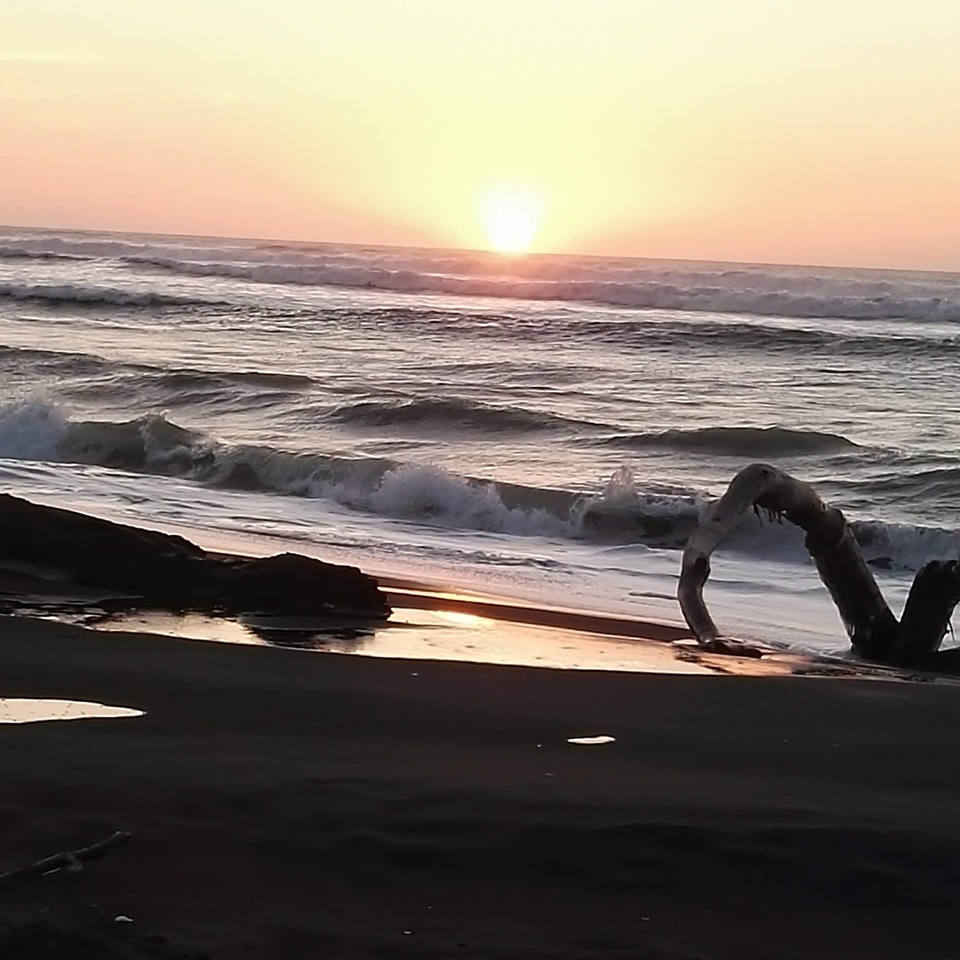 Another year bites the dust !
It's crazy to think that it is 2020. The date itself sounds so futuristic! I thought I'd do a review of the past year, and get my year kicked off by starting one of my goals - and that is to blog every month ! I did ONE - just one blog post in the whole of last year ! So, I am already equal with 2019's effort, and it is only 10 days into 2020. Totally winning!
The year started off with an amazing trip down the South Island with my kids. We flew into Christchurch and visited Hanmer Springs, Kaikoura, Blenheim, Nelson, Picton, Marlborough Sounds .. It was just what we needed to start out year off well ! This was our gorgeous private beach in Pelorus Sound where we spent a few nights !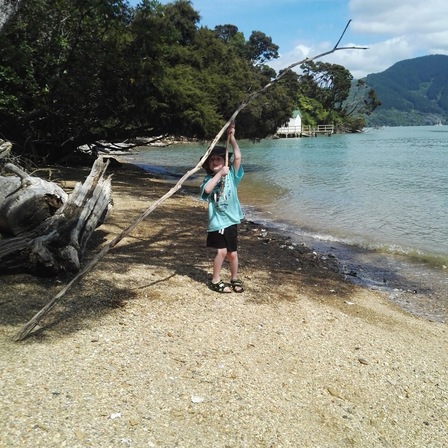 Another highlight was my little rainbow boy starting school ! A milestone for the both of us, I'm pretty sure I was more nervous about it than he was !
Shortly after that I had an epiphany and decided to move to the country ! I am a firm believer in signs, and I'd had one 10 years earlier on this particular stretch of road when I was deciding if I should move back to New Zealand from Sydney and "Mama, I'm coming home" came on the car radio. Well, I was on the same stretch of road, going in the opposite direction and the song came on the radio again. I'd been house hunting and not been able to find what I wanted, house prices in my hometown are crazy and everything I'd made an offer on had gone to multi-offer .. Anyway, so we were driving down that same stretch of road, that song comes on and I remember that it was where I'd had my last epiphany that I belonged in NZ. We turn the corner and there is a for sale sign. I knew I was moving to the country. It was a mission and some serious adulting was required, but I bought the house, sold mine (in that order!), and now we live in the country, and it was the best move ever! I have the sunset from my front deck & lounge, and the sunrise from the back deck / kitchen.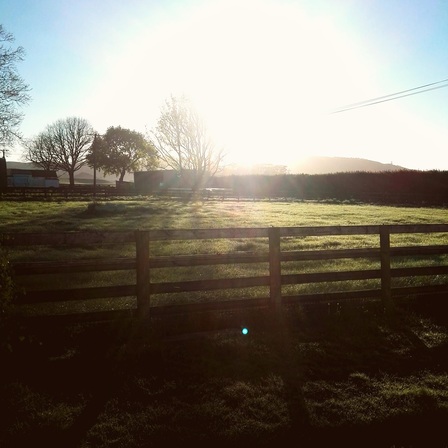 As part of this move, I now have my own studio outside of the house. I have converted the garage into my studio, it's still a work in progress, but it's fantastic to be able to 'go to work'.
2019 also saw another break away up the Coromandel to Tairua which was a welcome break between Fathers Day and Christmas madness !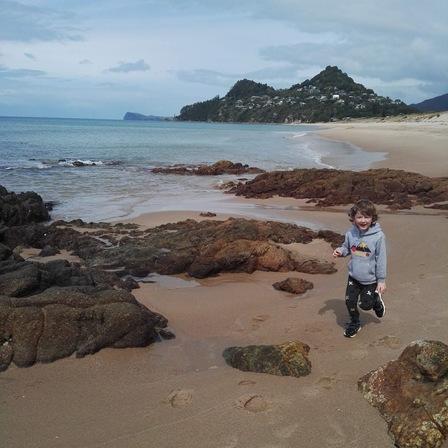 In November it was Koby's 8th birthday. He is the reason that KJdesigns exists, and along with his earth-side brothers, my inspiration and motivation. This year I created, and donated 96 pendants for the Manaia Room at Waikato Hospital, for families who have to say goodbye to their precious babies .. something small from me to hopefully bring some form of comfort. In memory of Koby. My forever baby and my inspiration.
As far as business was concerned, 2019 saw many new products and ideas, the most popular being the new Plaited Leather Bracelets ..
and our gorgeous new Pearl Cascades Pendant with pearls from the amazing Helz at Helz Shelz Ltd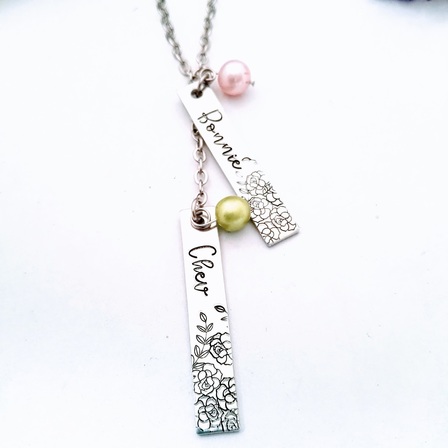 We've just ticked over 17,000 'likes' on Facebook for KJdesigns - so that's a fantastic milestone to go into the new year with!
I have lots of plans for 2020, so I look forward to sharing them with you. Onwards and upwards, and thats 1/12 blog posts for the year done !!
Posted: Friday 10 January 2020