Some Bunny Pendant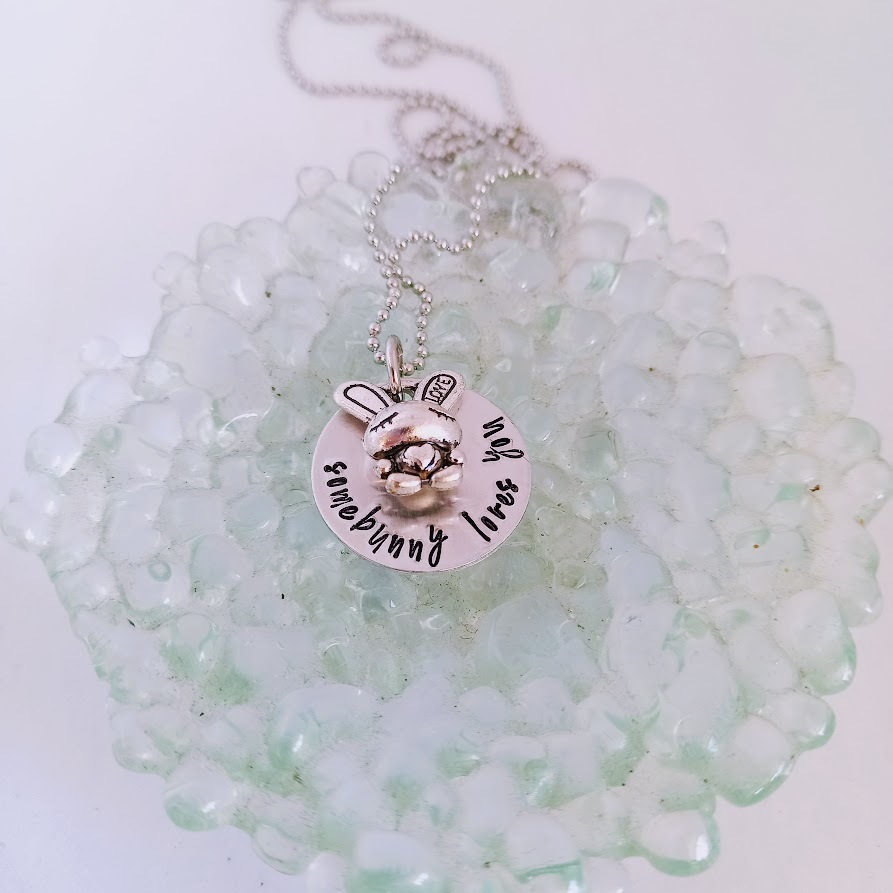 The Some Bunny Pendant is a cute gift for Easter, or any time you want to share this sweet message.
Super cute wee pendant that is the perfect alternative to chocolate this Easter!
Handstamped with the message 'somebunny loves you' (somebody loves you) with a cute wee rabbit charm.
Make your little ones day with this gorgeous pendant.
Aluminium Disc
Stainless Steel ball chain