Stars Pendant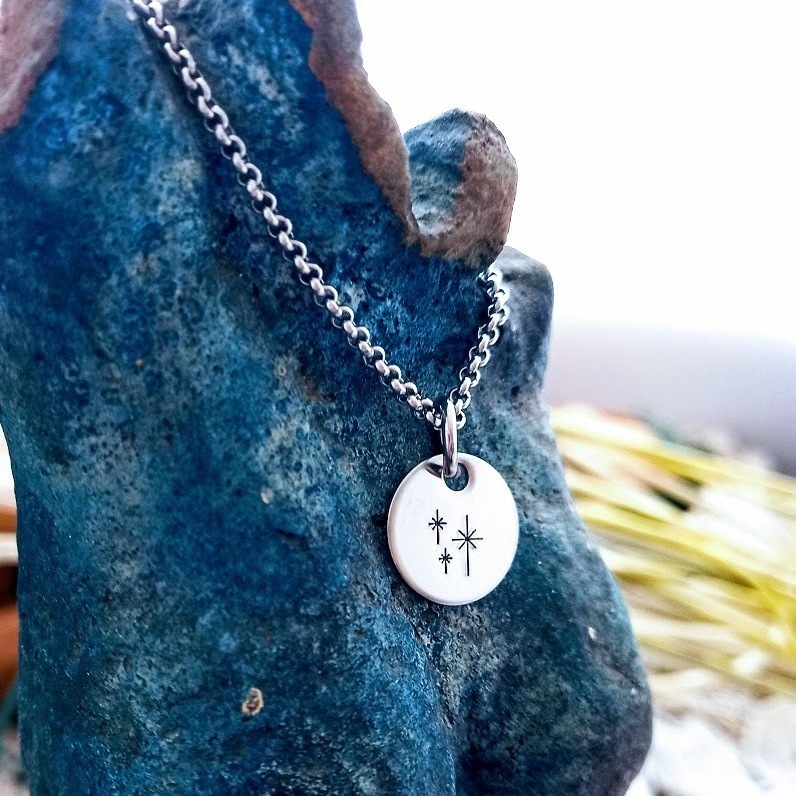 If you love to wish upon a star this pendant is for you.
The beautiful and delicate Star Pendant, specially designed for those who have an affinity for the stars.
Whether you aspire to dream of the stars, reach for the stars, or simply believe in the magic of wishing upon a star, this pendant is a perfect reflection of your celestial aspirations.
Hand Stamped for you, the pendant features a delicate 13mm stainless steel disc suspended from a 51cm stainless steel rolo chain. Its elegant design captures the essence of the stars, evoking a sense of wonder and inspiration.
This pendant serves as an ideal gift for a friend who shares your passion for the cosmos or as a special treat for yourself. Its timeless beauty and meaningful symbolism make it a cherished piece that can be worn daily as a reminder of your dreams and aspirations.
Shop now and let its celestial charm add a touch of magic to your jewellery collection.
13mm stainless steel disc
51cm stainless steel rolo chain