Affirmations Digital Print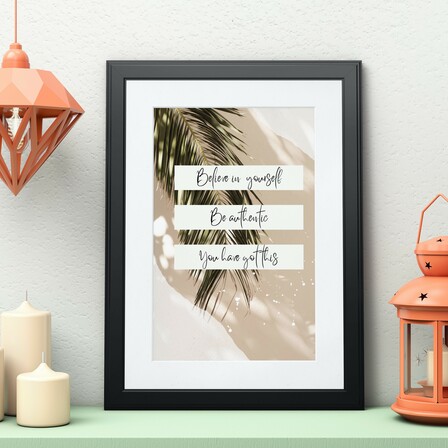 • D I G I T A L • F I L E • 
I have enoyed creating digital prints featuring my favourite words, quotes and sayings.
The Affirmations Print says : 
"Believe in yourself"
"Be authentic"
"You have got this"
You can also choose your own affirmations for this print - if you'd like to do that you can do so HERE
This is a PDF file to print A4. 
It will be emailed to you upon payment.  
The file is strictly for personal use.