Tea Time is Me Time Teaspoon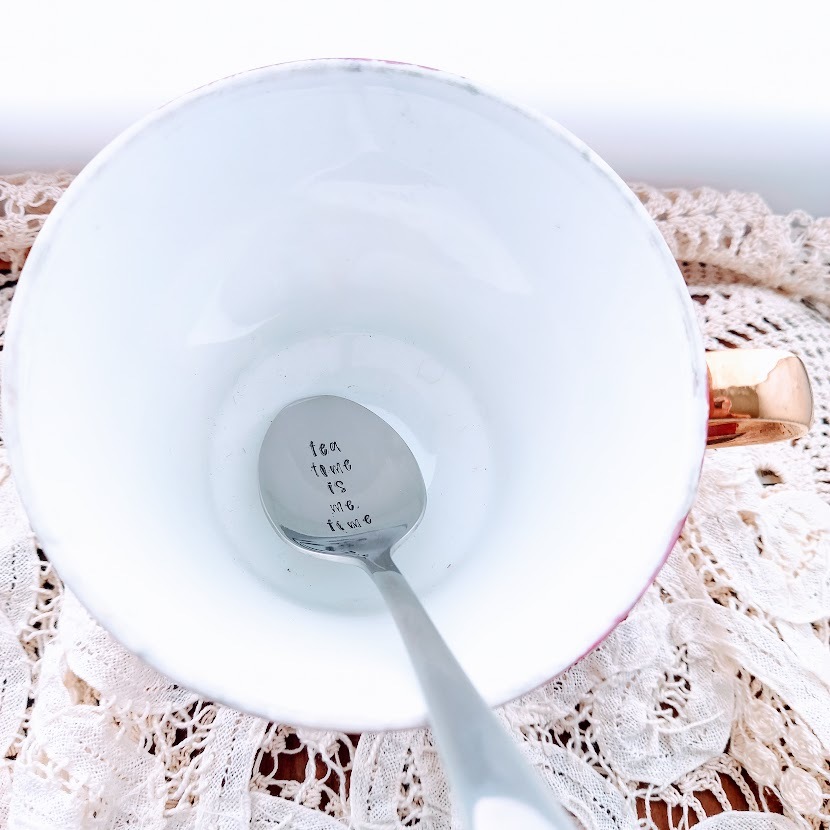 Make your Tea Time your Me Time with this super cute handstamped teaspoon.
A cup of tea is super relaxing ... it's a great time to make your 'me time'.
This hand stamped teaspoon is such a cute gift - hand stamped with the words "Tea time is me time".
Suprise someone today with this sweet gift of time !