Salty As Drive Safe Keyring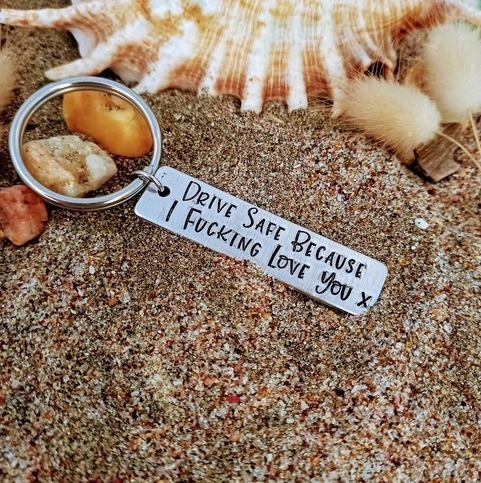 The Drive Safe Keyring is always a popular one, AND such an important message.  
This keyring is perfect, and well received by our teenagers - they obviously love the salty as version and hopefully heed the message too.  I have recent, first hand experience of how hard it is to see your teenager drive off for the first time in their car - you want to drill it into them just how careful they need to be, to look everywhere, see everything.. to just stay safe!!  They, however, think they are bullet proof.  This keyring - is the perfect reminder - they know, how important it is to be safe, no nagging involved.
The perfect gift for someone you love.