Salty As Awesome Keyring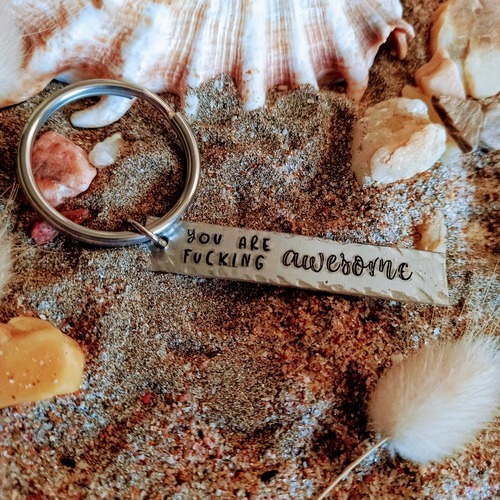 You know what ... you are awesome !  More than that - you are f'ing awesome.
Do you need this reminder ?  Does someone you love need this reminder ?  I'm fairly sure we all do at some point in our lives.  Because we all are - we all have something amazing to offer, often we just need some help remembering this.
Treat yourself to this, or someone you love.  Make their day!