Sign Language I Love You Pendant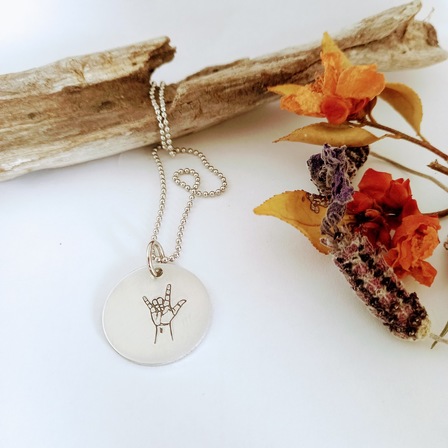 Say I Love You in sign language every day with this cute hand stamped pendant.
Gorgeous wee pendant with the sign language sign for "I Love You".
There is space around the outside of the disc for a name or a couple of words.
Something special to treasure for always.
22mm Aluminium disc,
on 60cm stainless steel ball chain