Sign Language I Love You Pendant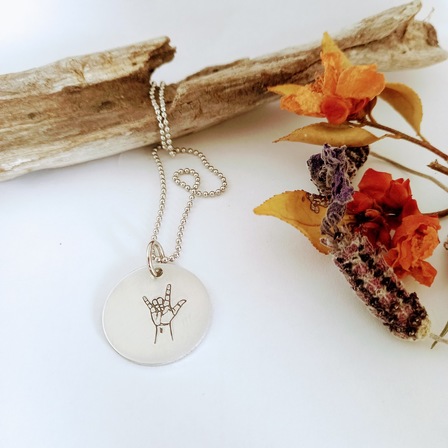 Gorgeous wee pendant with the sign language sign for "I Love You".  Handstamped jewellery is special and this custom stamped I Love You pendant is too!
The pendant can be personalised too as there is space around the outside of the disc for a name or a couple of words.
Something special to treasure for always.
22mm Aluminium disc,
on 60cm stainless steel ball chain