Ring Sizer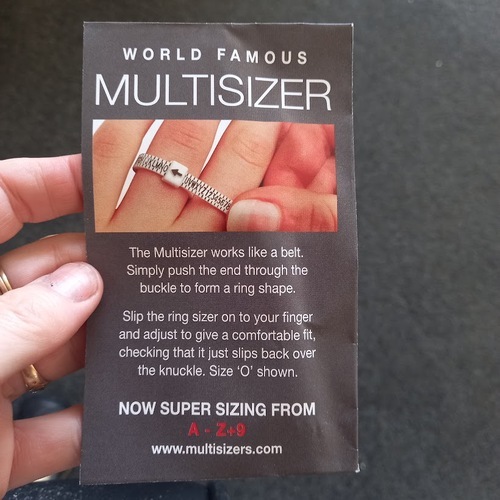 If you'd like a ring, but aren't sure what size you want ... this ring sizer can help!
My rings are using the US sizing, but once you have the correct size off this, we can convert it easily.
Can use it many times, so really handy for buying rings online for various fingers!