Luna Pet Tag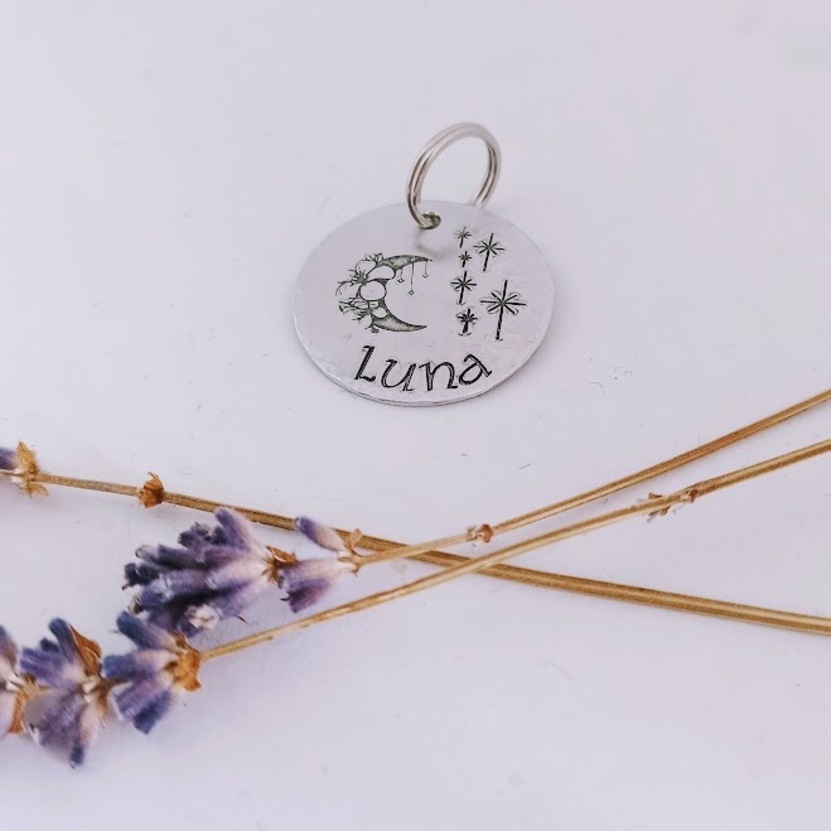 Pet Tag featuring our Luna design of floral moon and stars!
The Luna Pet Tag is perfect for the moon and star loving pet owners!
Personalised for you with your pets name on the front, and your phone number if required on the back.
Something unique for your pet.