Santas Magic Keys 2023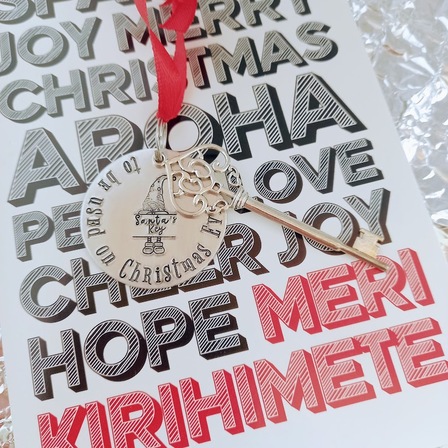 Don't have a chimney ??  How on earth will Santa get in !?
Santas Magic Keys are the solution.  Leave them out for Santa on Christmas Eve and he'll be able to deliver presents - they are magic though, and only work for Santa for one night!
A super cute solution to that age old problem.. the magic keys help you create a lasting tradition with your family.  The keys will last the years, and be used every year to continue the magic.