Koby Plaque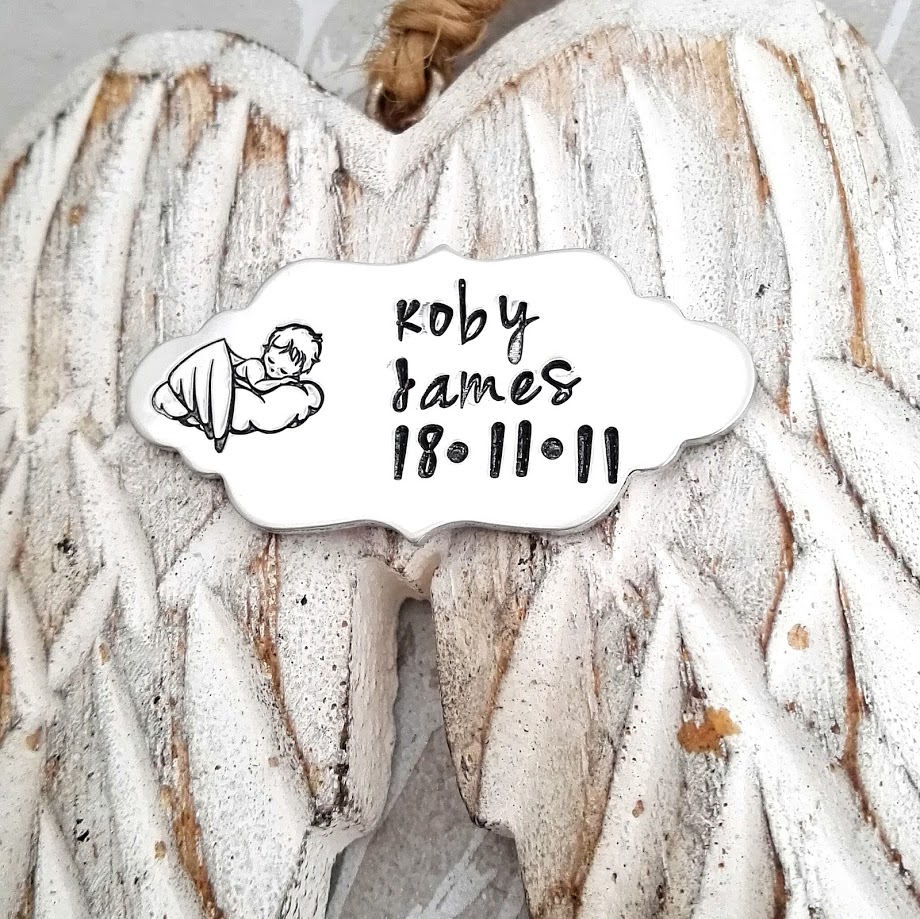 This sweet "Koby Plaque" is made with love, to commemorate your angel baby.  
It features our gorgeous angel baby design, and we can personalise it with your baby's name and birthdate, or anything you'd like that will fit.
These sentimental little plaques can be used for any number of things.  They can be glued to a picture frame, onto a photo album, 
a keepsake box, or onto a pot plant.  
Aluminium plaque, 4cm long, 2cm wide.