In My Heart Pendant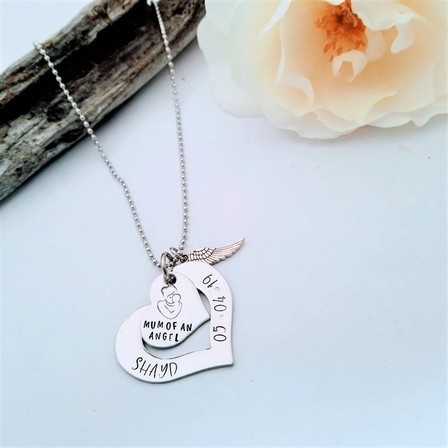 Part of our Koby Collection, the In My Heart Pendant is created in memory of your baby or child no longer on this Earth.
The In My Heart Pendant features a heart 'washer' with a little heart on top, and a little wing charm.
Personalised for you - you can represent all your children, or put babies name on the heart, and parents name on the washer heart, or a couple of inspirational words, or even dates.  Just check if you are wanting to know if something will fit.
You can add a birthstone charm if you would like here.
Stainless steel 32mm heart washer
Stainless steel 22mm heart
Comes on a 60cm stainless steel ball chain