Rainbow Cutlery Singles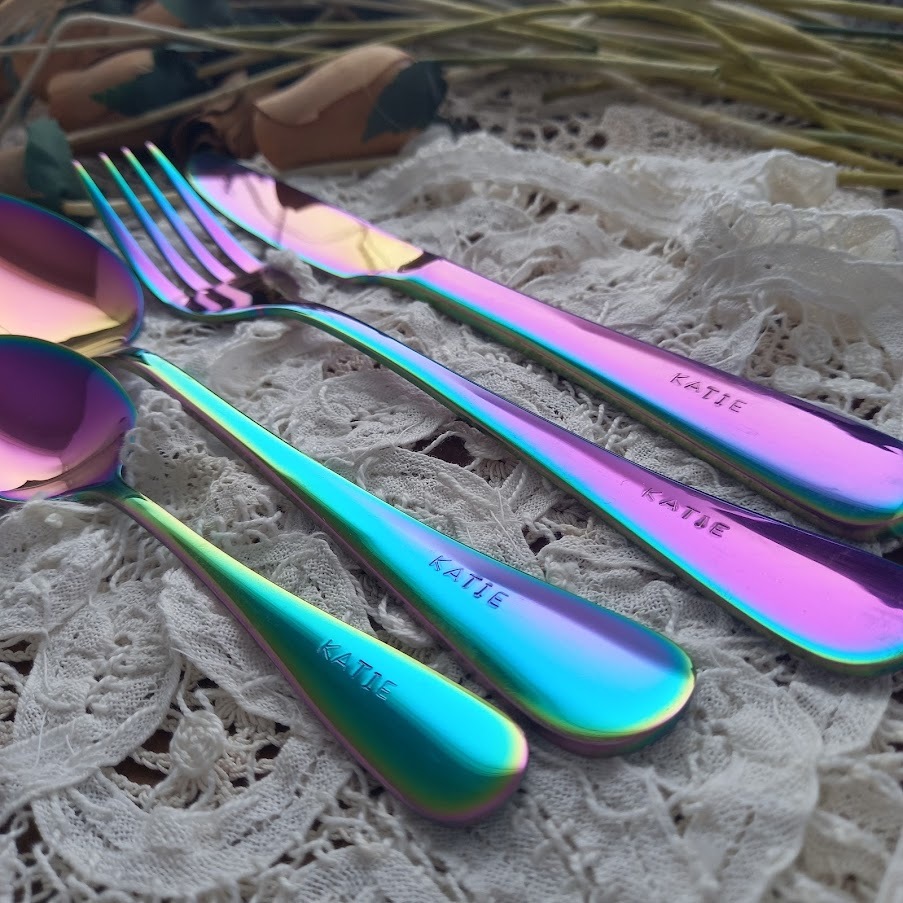 Our personalised Rainbow cutlery is popular in sets ... and is now available individually.
Choose a name, inspirational word or two, a date .. or anything you like!
Stainless steel and dishwasher safe, this cutlery is sure to brighten your day!
Currently available : Dessert spoons and teaspoons, forks on their way!