Rainbow Cutlery Singles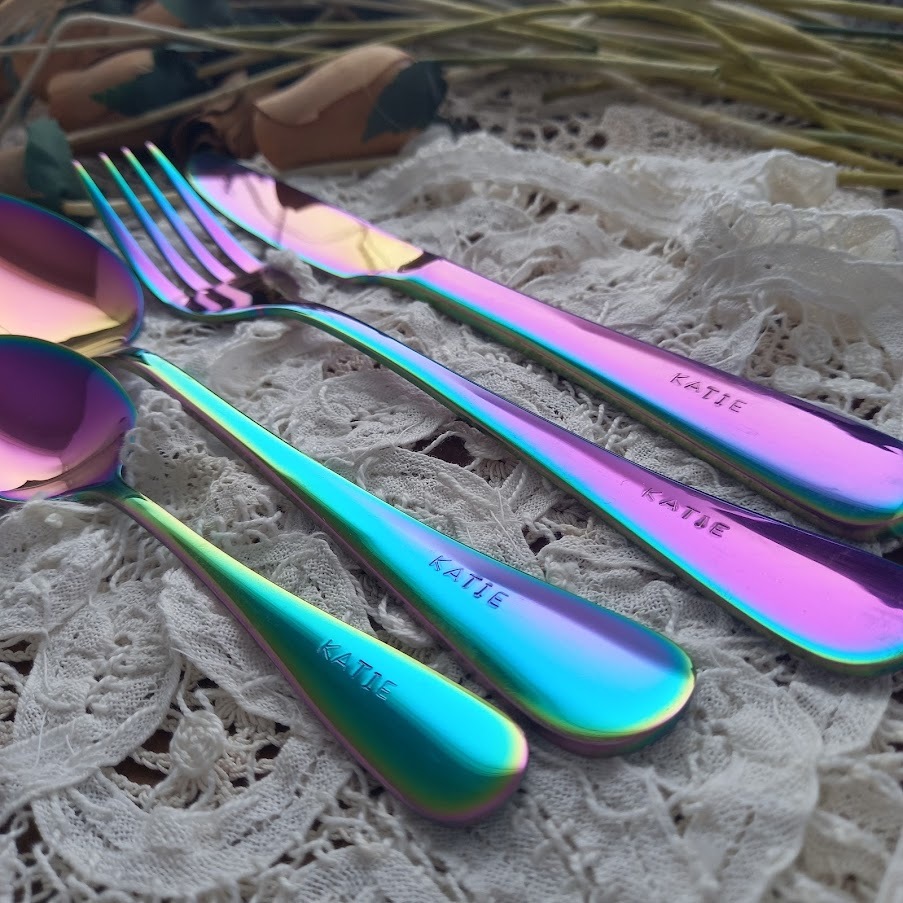 For all the lovers of our Rainbow Cutlery ... now available as singles!
Our personalised Rainbow cutlery is popular in sets ... and is now available individually.
Choose a name, inspirational word or two, a date .. or anything you like!
Stainless steel and dishwasher safe, this cutlery is sure to brighten your day!
Currently available : Dessert spoons and teaspoons, forks on their way!