Mama You Got This Pendant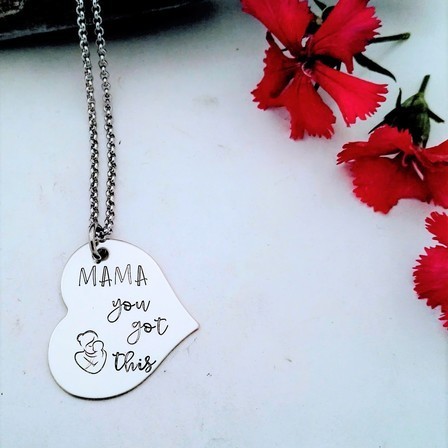 A special pendant designed for all the Mum's out there that need a bit of a reminder sometimes
that they are doing ok !  Sometimes Mum's can feel quite isolated, or like they aren't coping as they'd like .. being 
a Mum is after all the hardest job in the world .. 
So - Mama you got this  !!  You can do it.  One minute, one hour, one day at a time.  
A lovely heart - perfect to treat yourself, or as a gift for a Mum friend who might need to see these words
daily.  
32mm stainless steel heart
stainless steel findings