Look for Rainbows Keyring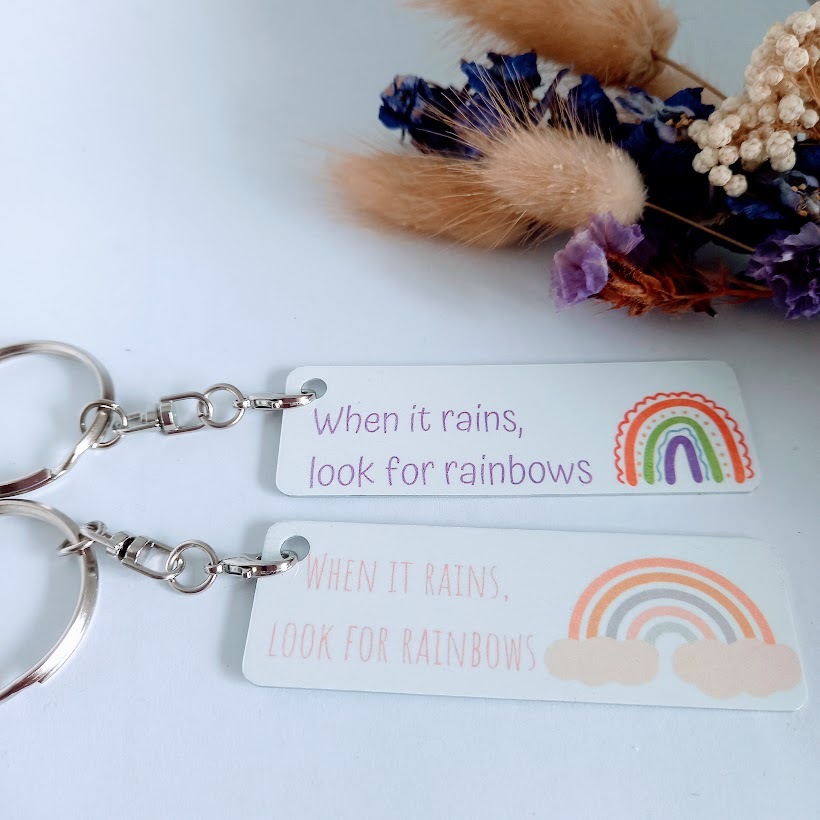 I love this quote... it's about trying to find the positives in life.  Trying to be glass half full.  And of course, I love rainbows and inspirational quotes!
"When it rains
look for rainbows"
There are 2 different designs to choose from - which is your favourite?
These are perfect as a bag tag or keyring.