Dog Mum Keyring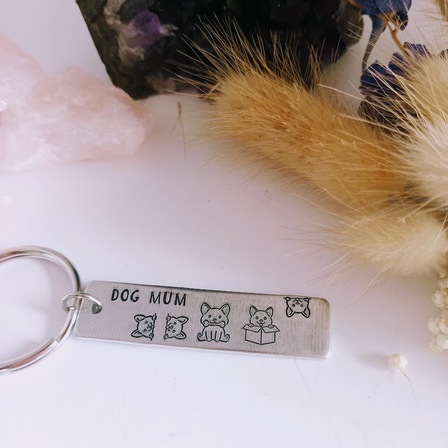 Are you a Dog Mum like me ?
Well, this is the keyring for you!  Add as many dog's as you need (can also be cats AND dogs if you like!), and of course you can change the words to suit.
Cute way to celebrate your fur-babies.