Bone Pet Tag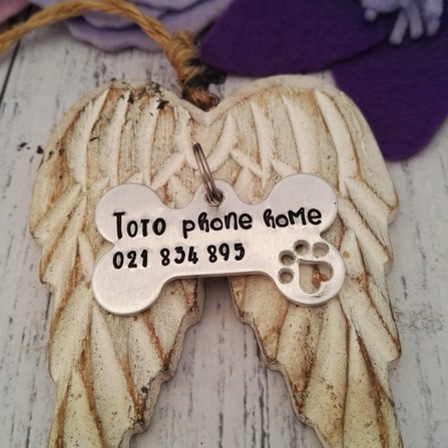 Choose our Bone Pet Tag for your dog - we'll personalise it for you.
Cute bone shaped tag for your dog !
Handstamped with their name, a short message and your phone number, in case they
go wandering without you!
This is a nice solid tag that will last.
Thick Aluminium Tag 43mm x 25mm
Stainless Steel ring