A Wedding for $1000!!! Part 3.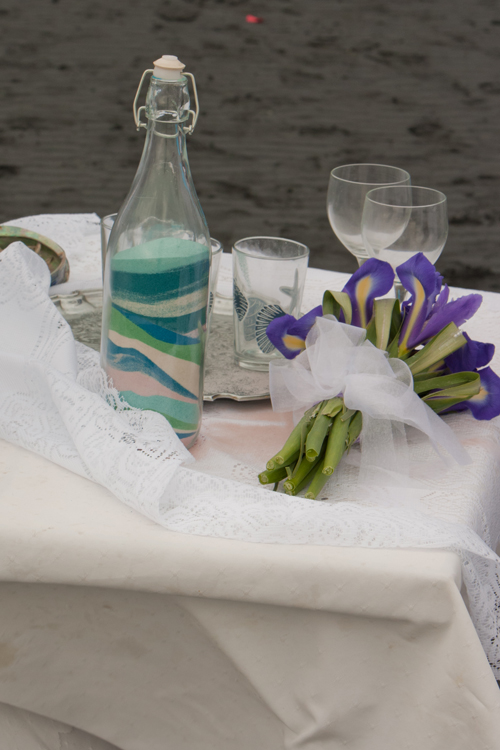 One of the things that I'd seen that I really wanted to do was a Sand Ceremony. Hubby and I both had children from previous relationships, and loved the symbolism of this!
The idea is each member of the new family pour their own coloured sand into the bottle, and the result is a visual representation of the new family.
Of course I searched and found many 'kits' most of them avaiable from overseas and outside our budget. Decided it would be very simple to create our own, with what we had. The only thing I had to purchase was a small amount of fine sand.
We coloured it with food colouring. Mix the sand with a small amount of water, then thoroughly mix in with food colouring, drain, and spread the sand out and leave to dry! It did take ages to dry, but we got a lovely selection of beachy coloured sand!
We set it up on a card table of my Mums, with a white table cloth.Used a bottle, and some glasses (beachy ones!) from the kitchen, and the sand we'd coloured. After we'd signed the register, we all took turns pouring in our sand ... it was pretty serious business for some, with lots of concentration required - it was a fairly windy day!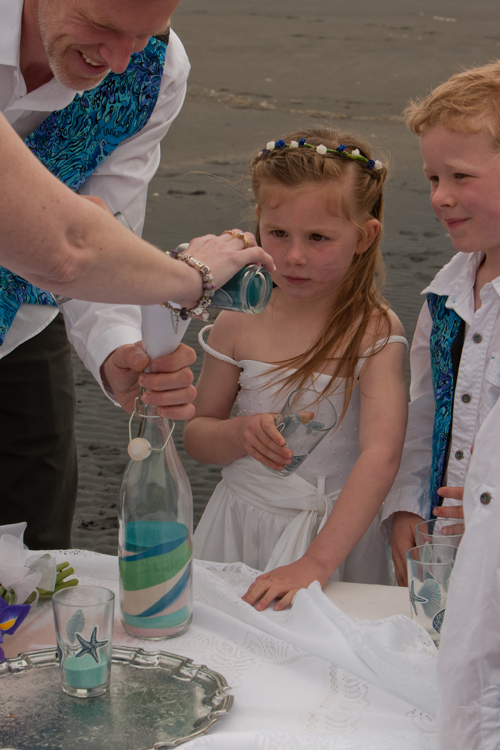 It was really lovely, very cheap, and is still a treasured keepsake.
We finished it off with a wee handstamped disc, with our wedding date.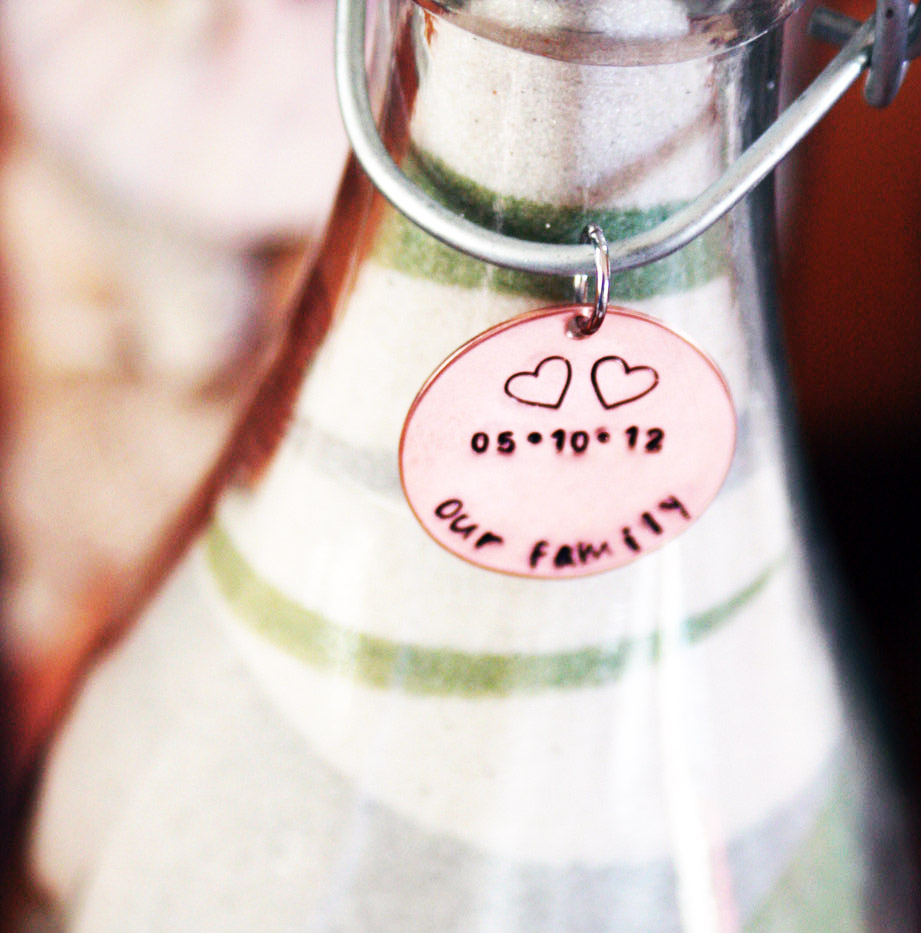 Posted: Friday 30 September 2016